Bagri Katuk with white cheese
In stock - delivery within 24 hours on working days for Sofia.
There is no loyalty program active for this product.
Art. # 4743
Bagri Farm makes kathak according to an artisan recipe. They put whole sheep's milk in it, as tradition dictates... and a lot of love, of course! Contains only milk, sourdough and salt. The shelf life is short, but the taste does not allow it to last more than a few days in your refrigerator anyway. We offer it in two versions - natural and with pieces of cheese. We recommend it both for spreading slices and for eating at any time time of day!
Ingredients: sheep's milk, sourdough, lactobacillus bulgaricus, streptococcus thermophilus, salt
Energy value, kJ/Kcal 690 kJ/166 Kcal
Fats - 12.5 g * of which saturated - 8.75 g
Carbohydrates - 3.46 g * of which sugars - 3.46
Proteins - 9.92 g Salt - 0.29
More of the same producer
More about this product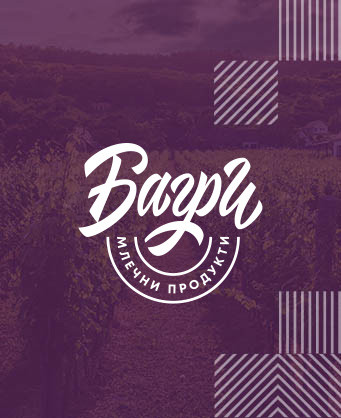 Багри
От 12 години, с нужните усилия, ферма Багри облагородяват местния селскостопански живот и са неразделна част от енергията на малкото градче Белене, познато със своите овчарски традиции. Фермата е разположена в местност Трояне, на крачка от поречието на Дунава и природен парк "Персина". Страртират начинанието си с идеята да направят малка бутикова ферма, отговаряща на съвременните стандарти за натурално отглеждане на животните. В момента отглеждат над 550 броя овце, от породата Лакон. Животните почти целогодишно имат достъп до естествените ливади и пасища на защитената местност, богати на ароматни треви, а когато е необходимо са хранени с добито от тях ливадно сено и люцерна. С огромно желание се впускат в идеята да осигурят свежата им храна и "за черни дни". Когато освен да блеят в тавана ближейки сол, вече могат да се насладят и на супер салата от свеж ечемик, поднесена с дехидратирани билки и зърнени храни.
All wines of the same producer