Bagri Sheep's milk white cheese
In stock - delivery within 24 hours on working days for Sofia.
There is no loyalty program active for this product.
Art. # 4739
The first product of Bagri farm is the artisanal sheep's cheese made from whole milk. Grandfather Anton's recipe from the village of Oresh has been refined and implemented in every bite - a gentle, perfect balance between the taste of quality sheep's milk and the work of Lactobacillus Bulgaricus. Since the animals are pasture-raised, the cheese has a specific taste at any time of the year.
Nutritional values:
Energy value, kJ/Kcal – 1215 kJ/294 Kcal,
Fats – 24 g * of which saturated – 15.5 g
Carbohydrates – 2.6 g * of which sugars – 0.3 g
Proteins – 17.0 g Salt – 3.7 g
More of the same producer
More about this product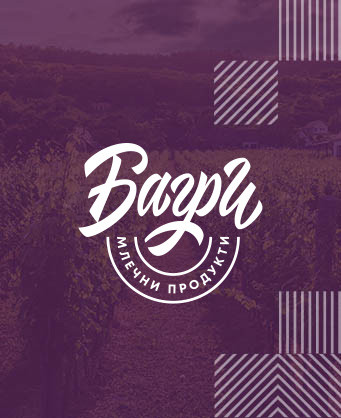 Багри
От 12 години, с нужните усилия, ферма Багри облагородяват местния селскостопански живот и са неразделна част от енергията на малкото градче Белене, познато със своите овчарски традиции. Фермата е разположена в местност Трояне, на крачка от поречието на Дунава и природен парк "Персина". Страртират начинанието си с идеята да направят малка бутикова ферма, отговаряща на съвременните стандарти за натурално отглеждане на животните. В момента отглеждат над 550 броя овце, от породата Лакон. Животните почти целогодишно имат достъп до естествените ливади и пасища на защитената местност, богати на ароматни треви, а когато е необходимо са хранени с добито от тях ливадно сено и люцерна. С огромно желание се впускат в идеята да осигурят свежата им храна и "за черни дни". Когато освен да блеят в тавана ближейки сол, вече могат да се насладят и на супер салата от свеж ечемик, поднесена с дехидратирани билки и зърнени храни.
All wines of the same producer