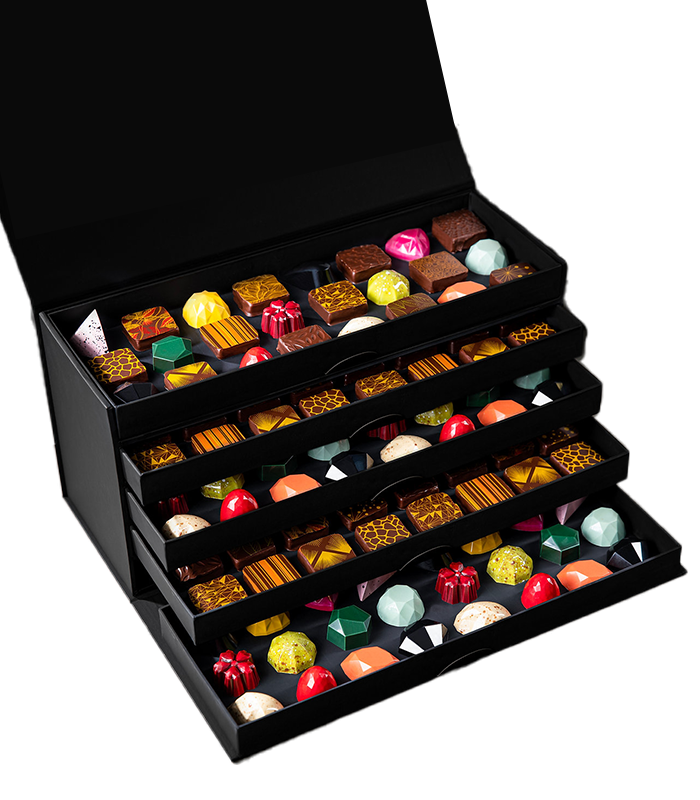 The Heritage 2023
In stock - delivery within 24 hours on working days for Sofia.
Art. # 4538
A luxurious, innovative box of memorable La Feve candies. An exceptional candy box, suitable both for a gift and for any special occasion that deserves the most wonderful treat! It is a delight that will be remembered for a long time by those who immersed themselves in it!
In the box you will find 24 flavors of La Feve candies: Vanilla, Caramel, Strawberries and Champagne, Coffee and White Chocolate, Almonds, Peanuts, Raspberries and Rose, Heavy Cream, Passion Fruit, Hazelnuts, Pistachio, Double Apricot, Yogurt, Honey and Walnuts, Yuzu, Lemon and Cardamom, Tonka Beans, Pecans, Rose Geranium, Caramelized White Chocolate, Bourbon, Dates, Tangerines and Cloves, Cashews, Juniper Fruits, Cinnamon, Rum and Oranges;
Due to the natural ingredients, the product is affected by sudden temperature changes! For orders with a courier company, Seawines is not responsible for the commercial appearance of the product - we can guarantee it for delivery with our courier only within the city of Sofia!!! Delivery is within 3 business days!
More of the same producer