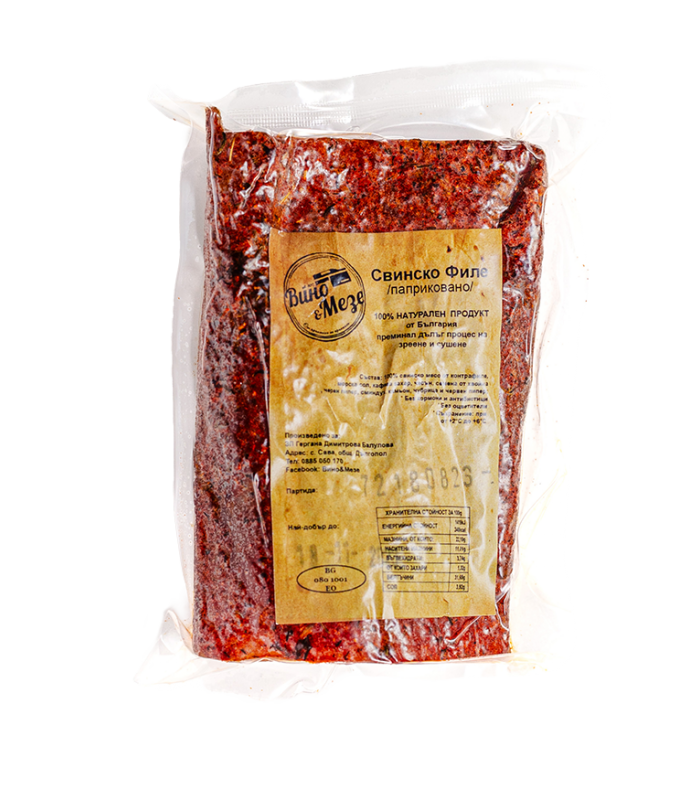 Raw dried pork fillet
Out of stock
There is no loyalty program active for this product.
Art. # 4955
100% raw-dried pork tenderloin.
Three friends who preferred to be among the vagaries of nature in mud, heat and cold, with a zest and desire to create quality and ecologically pure veal, beef and pork, as an alternative to conventionally raised and fattened animals. Their flocks have access to clean and running water through the two fountains, as well as a river that runs through the area. According to the young farmers, the best quality of meat is achieved precisely when the animals are calm and live in such conditions without stress.
Contents: 100% pork from the tenderloin, sea salt, brown sugar, juniper seeds, black pepper, fenugreek, cumin and paprika. Without hormones and antibiotics. No dyes. Store at +2°C-+6°C
Energy value for 100 g: 1419KJ - 340 kcal
This product is from the Chilled section! These items are affected by sudden temperature changes! When ordering by courier, Seaweed is not responsible for the commercial appearance of the product. We can guarantee it when delivered by our courier only within the Sofia!
More of the same producer
More about this product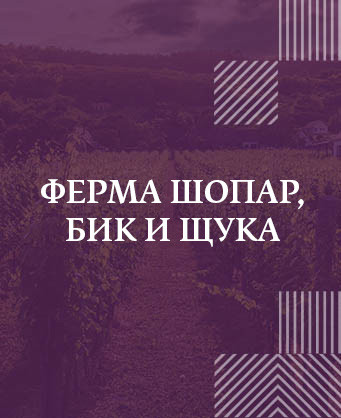 Шопар, бик и щука
Фермата се намира в най-североизточната част на Балкана, в Камчийската долина, в полупланинските села Цонево и Сава. Стадата от породисти Източнобалкански свине, телета Херефорд и овце от породата Шуменска медна са свободни да се разхождат на площ от 700 дка естествени ливади, хълмове, дъбови и букови гори в местност защитена от Натура 2000. Фермата е на трима най-добри приятели - Марто, Анатоли и Венци. Тримата са градски типажи, предпочели да бъдат сред капризите на природата в кал, жега и студ. В местност богата на история, редки растителни видове, диви животни, горски масиви, природни забележителности и спиращи дъха залези. "Ние считаме за наш дълг и мисия да произвеждаме малко, но качествено и екологично чисто телешко, говеждо и свинско месо, като алтернатива на конвенционално отглежданите и угоени животни", категорични са приятелите. Стадата им имат достъп до чиста и течаща вода чрез двете чешми, както и река, която преминава през местността. Според младите фермери най-добро качество на месото се постига точно когато животните са спокойни и живеят в такива условия без стрес.
All wines of the same producer