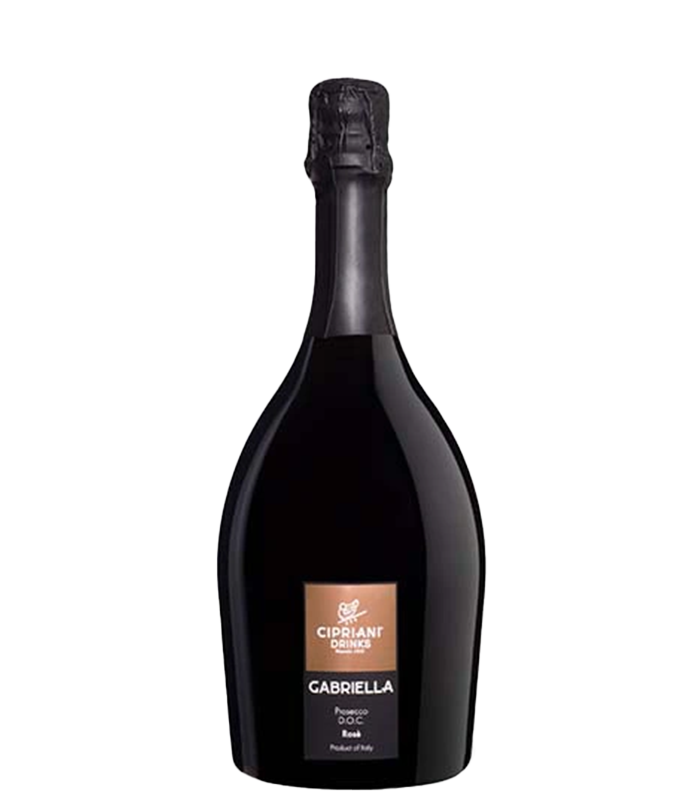 Cipriani Prosecco Rose DOC Gabriella 2021
In stock - delivery within 24 hours on working days for Sofia.
Art. # 4203
Gabriella is a Prosecco Rosé produced with an innovative vinification method that cools the must to 0°C and the Prosecco is fermented at 15°C. This allows the wine to retain the aromas of pear, strawberry, raspberry and violet.
Grapes are Glera & Pinot Nero. Prosecco production is kept very low to have grapes rich in aromas and aromas.
Delicate salmon color. Fruity aroma with notes of pear, strawberry, raspberry and violet. Elegant, light and fragrant taste. Ideal as an aperitif, it goes perfectly with canapés, fish dishes, prawns and grilled prawns. Temperature of serving 5-6°C.
Production area is very significant. Glera comes from Colvendrame farm in the hills of Refrontolo, between Conegliano and Valdobbiadene, UNESCO World Heritage Site. Pinot Noir is produced on the clay soils of the "Le Ronche" estate in Fossalta di Piave.
Alc. 11.5 %
Profile
Fruit

Body

Dryness

Sweetness

Freshness

Alcohol
Variety
Flavours
Pear
Strawberry
Violets
Small Red Fruits
Glass

Serving Temperature

Ice Cold
More of the same producer
More about this wine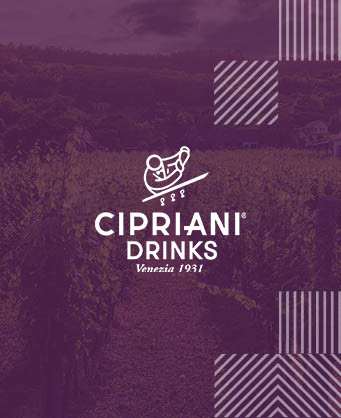 Bellini Cipriani
In 1931, an idea became a reality, Giuseppe Cipriani opened his Harry's Bar. It is located in Venice, in a small stone building along the canal, right next to St. Mark's Square. Cipriani's secret is not in what can be seen or touched, but in what can be felt. Customers at this place really feel like royalty! The remarkable cocktails and the almost century-old history of its bar have gained such popularity all over the world that in 2001 it received an award from the Italian Ministry of Culture and was declared a "National Landmark".
All wines of the same producer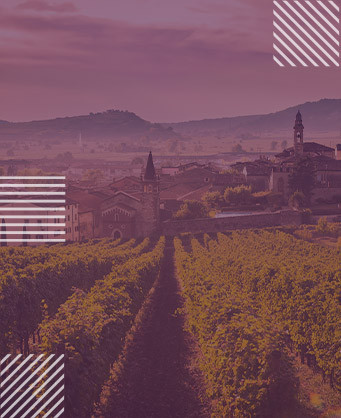 Veneto
Veneto wines are as multifaceted and vast as the region itself. Veneto is smaller than the regions of Piedmont, Tuscany, Sicily, Puglia, but produces more wine than any of them. An incredible fact that can actually be easily understood by only mentioning some of the wines produced here - Amarone, Valpolicella, Soave and - of course - the famous Prosecco. All these wines gained their recognition, especially in the last decades of the 20th century, when Italian wine began its victorious march to conquer the world. The incredible diversity of terroir and relief, varieties and optimal climatic conditions are a prerequisite for the multifaceted presentation of Veneto on the wine scene - from dry, white wines to the sparkling summer temptation of its frizzantes, from light reds to the dense and bold amarone and recioto . Almost the entire range of wine production is presented here, and when we add the cities full of history - the attraction of Veneto becomes even more tangible and powerful.
More wines of this region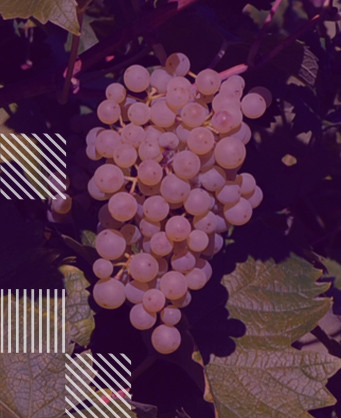 Glera
Glera is the grape variety from which Prosecco is made, the unique sparkling wine that carries the Italian spirit in itself and has conquered the world with its light and unpretentious approach. It has been grown for hundreds of years in the Veneto and Friuli regions, and virtually any wine produced by Glera is almost always either frizzante (carbonated) or spumante (sparkling). Late-ripening variety with high natural acidity and relatively neutral taste - characteristics that make it ideal for the production of sparkling wines. The resulting wine has a light body and is low in alcohol - unarguably a great refreshing summer drink.
More wines of the same variety