Seewines is a wine and spirits store. We have our own import of quality, different wines, with the help of which we acquaint our customers with the richness of wine production in the world and offer a new way of wine shopping - online and through a monthly wine subscription. All producers and wines, part of our portfolio, are specially selected and personally tasted by our Chief Sommelier Blagoy Kuzmanski. Apart from the rich variety of over 1000 items from more than 250 producers, we can also boast of the fact that we represent unique names such as Speri, Cupano, Montevertine, Gravner from Italy, Bruno Palliard from Champagne, Kendall-Jackson from the USA and many others small, artisanal, garage winemakers with limited production.
Our selections from Burgundy, Champagne, Jerez (the place of sherry), Italy with its huge diversity of varieties and regions, Germany - the king of the Rieslings, Georgia with its wines in Kvevri and more, and more deserve special attention. And avid connoisseurs would certainly be interested in our collection section with carefully selected exclusive representatives of Bordeaux, Burgundy, SuperTuscany, USA, Chile. All wines are in stock in Bulgaria, where we strictly maintain optimal storage conditions with humidity and temperature control. This allows us to respond to any inquiry and deliver an order within two days throughout Bulgaria. You can really trust our wine professionals and start your wine journey with us - today!
The team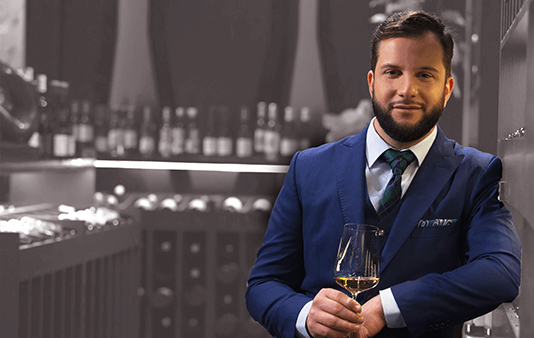 Blagoy Kuzmanski
Head Sommelier
Blagoy Kuzmanski lives and works as a sommelier in London. He is currently pursuing a WSET (Wine & Spirit Education Trust) degree. He is preparing for his Master Sommelier (MS) - an exam considered the most difficult of all other professions. However, the learning does not end there. Like he says: A day without learning is a day wasted. He is preparing for the Vinitaly International Academy, the Sud de France Master Level Program, the Sherry Educator and others.
Everything he does is related to wine. He likes his collection of wine books, and spends every free minute planning the next visit to some of the wine regions in the world. He travels a lot and works a lot. Blagoy impresses with his knowledge and his enthusiasm and energy are contagious. His Seewines selections will charm and surprise you.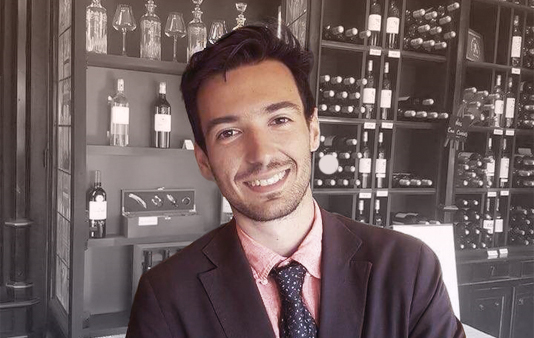 Petar Bakalov
Sommelier
Peter spends 5 years in France – the place where he finds his affection towards wine. He graduated with a Masters degree in wine marketing and management from Bordeaux. During his studies, he took an apprenticeship in one of the renowned chateaus in the Bordeaux region - Château Pape Clément. He currently continues to live and learn in the world of wine, already certified by the Court of Master Sommeliers and preparing for the next level of certification. A graduate of the French Wine Scholar, Peter will always give you a thoughtful advise – from high-quality red Bordeaux Blend, through mineral Chablis Chardonnay or aromatic and elegant Alsace Riesling, to dry Extra Brut boutique Champagne.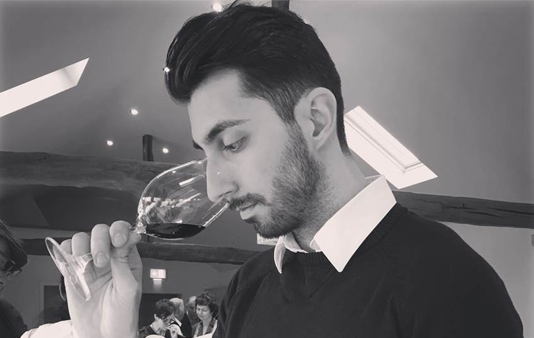 Dean Grozev
Тероар от Бургундия до Сакар
Дидо е завършил Туризъм във ВТУ, след това се впуска да опознае всички аспекти на Туризма, за които е учил – хотелиерство, туристически агент и разбира се ресторантьорство. Работи дълго време, като мениджър на висококласни хотели, агент и оператор във водеща туристическа агенция и няколко бара. При едно от пътуванията му до Рим и Тоскана, опитва някои страхотни вина, но най – вече се запознава с винопроизводители и е запален от тяхната страст и любов. Последните си години прекарва, като ресторант мениджър и сомелиер в ресторант със звезда Мишелин в Англия. Завършва няколко курса за вино в Единбург и при всяка възможност посещава дегустации. Продължава да учи и да посещава райони, като Риоха, Каринена, Шампан и Южна Франция. Освен вино обожава и да готви, прекарва време по пазари за храна и избира продукти за вечеря. Избира Шампанско, като най – любимото му сред вината.