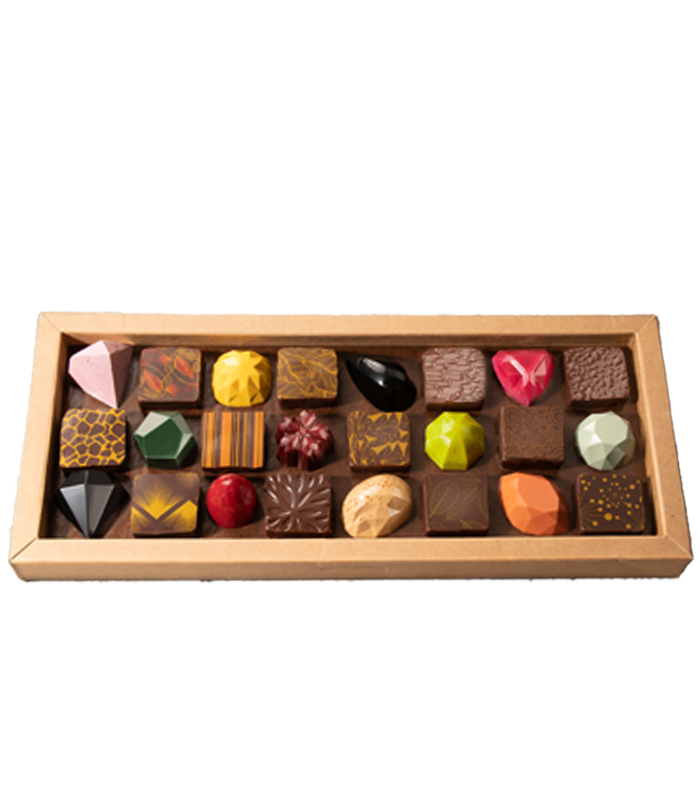 La Fève Anniversary 24 pcs
Out of stock
Art. # 3899
This box brings pure delight!
Looking for a more subtle comparison with other boxes - with this box you don't bring a symphony to you, you are transported straight to the rehearsal room where cymbals, oboes and bassoons caress your ears.
Tastes:
Crunchy Pineapple Seeds; Almonds; Strawberries and Champagne; Vanilla; Irish Liqueur and Coffee; Peanuts; Ginger and Matcha; Pineapple Seeds and Caramel Bits; Hazelnut,; Walnut, Honey and Crispy Wafer; Passion fruit; Cherry and chokecherry; Raspberry and roses; Cashew; Gerranium; Pistachio; Double apricot; Yuzu; Smoked bacon; Yogurt, honey and walnuts; Pecan; Coconut and pineapple; Brazil nut and crispy wafers; Black garlic.