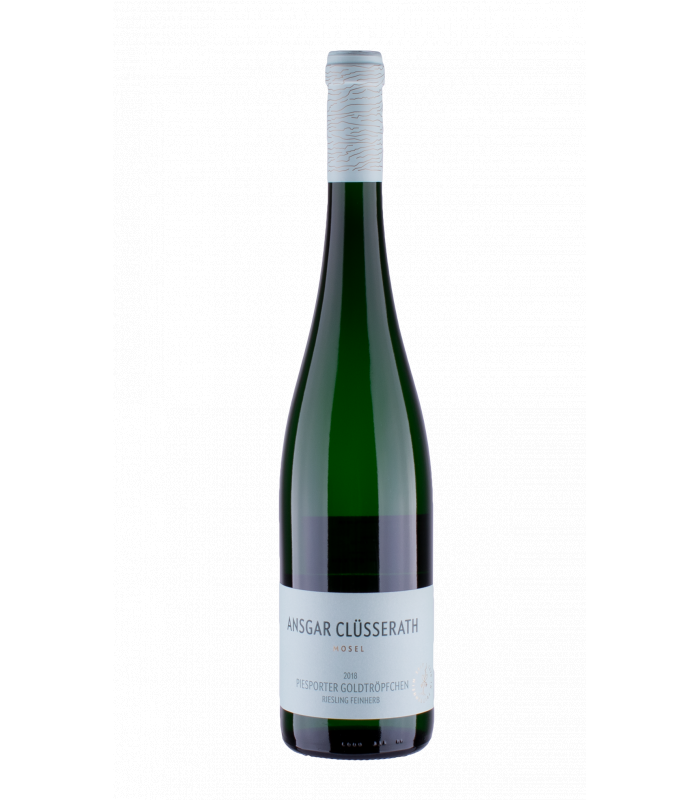 Ризлинг Пиеспортер Голдтропчен Файнхерб (полусухо) 2018
In stock - delivery within 24 hours on working days for Sofia.
Art. # 1380
Класически представител от Мозел с нотка остатъчна захарност. Ферментацията е с диви дрожди. Виното отлежава на фините утайки до май месец в класически за Мозел дъбови съдове.
Glass

Serving Temperature

Cold
Food pairing
Fish
Seafood
Exotic Spices
More of the same producer
More about this wine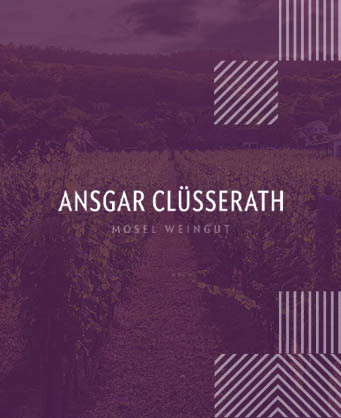 Ansgar Clüsserath
The Weingut Ansgar Clüsserath in Trittenheim, Mosel, has been owned and run by the family since its founding in 1670. Nowadays, Esgar Clüserath's daughter Eva, who is married to Winemaker of the Year 2014 Gault Millau, Philip Whitman, is in charge of winemaking. Like Rhinehessen superstar Wittmann, Eva is a member of the new generation of wine growers in Germany, committed to traditional, environmentally sound viticulture practices as well as promising methods. About 97% of the vineyards are planted with Riesling. Clüsseraths pick all the grapes by hand in several stages, and the cool, damp cellar is ideal for the 50-year-old Füder, the traditional round tonneaux, in which the must goes through slow, natural fermentation. The wines are then aged with the lees, without further processing, except for a single filtration before bottling.
All wines of the same producer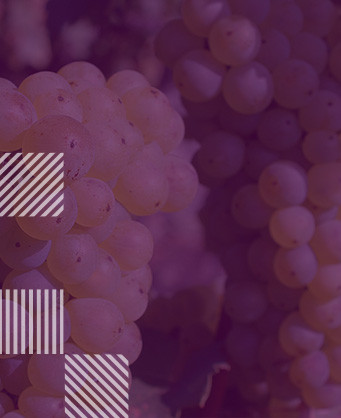 Riesling
Riesling is an aromatic white grape variety that produces wine in the entire range - from botrytized sweet (one of the best in the world) to dry and semi-dry varieties, with captivating aromas of citrus and stone fruits, as well as the typical petroleum aroma, which in certain terroir appearances can dominate sensitively. Riesling's homeland can be said to be the valleys of the Rhine and Moselle rivers in Germany - the variety likes cooler weather. Naturally, here are the main wine regions of the country (Moselle, Rheinhessen, Rheingau, Pfalz). The vineyards are located on the steep hills, making mechanisation difficult, so here the viticultural activities are mainly manual. The wines from these regions are fresh and with a pronounced acidity. However, Riesling in Germany is by no means the main variety, in fact another is the wine region in which this variety is most common - and this is Alsace in France (or Elsaß in German). Unlike the German Riesling, the French Riesling is more saturated and lush due to the specifics of the microclimate there - the Vosges Mountains provide protection from northern winds and cold, and the sun is more generous in this southern region. Outside of these countries, perhaps Austria also presents itself with an interesting reading of this often called king of white varieties, and some countries of the New World successful experiment with it as well.
More wines of the same variety