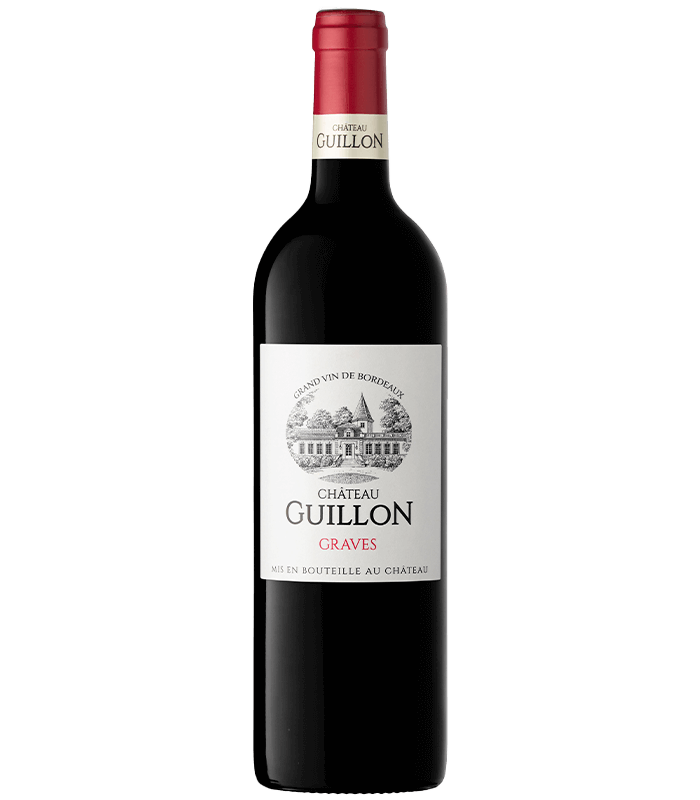 Chateau Guillon Rouge Graves 2019
In stock - delivery within 24 hours on working days for Sofia.
Art. # 3826
2019 was a very beautiful vintage, full of contrasts. With a rainy spring followed by a dry summer. A very hot and dry September, which allowed the grapes to reach exceptional ripeness, and very limited yields (lower than in previous vintages), resulted in grapes of enviable concentration.
The blend is 54 % Merlot and 46 % Cabernet Sauvignon, with the Merlot being harvested approximately two weeks before the Cabernet (Merlot from 19 to 29 September, Cabernet Sauvignon from 7 to 11 October). All these technical indicators testify to an exceptional vintage from an exceptional appellation!
Glass

Serving Temperature

Cellar temperature
Food pairing
Red Meats
Raw Dried Meats
Hard Cheese
Maturity
Ready, but will improve
More about this wine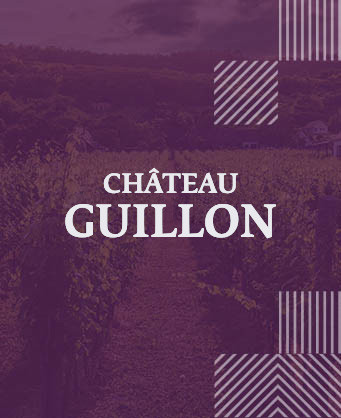 Château Guillon
Château Guillon (Шато Гийон) се намира в село Castres-Gironde. Има доказателства за римско присъствие в Кастр през първи век пр.н.е., което дава основание да се предполага, че римляните по това време вече са знаели за потенциала за производството на вино. Всъщност пет века по-късно римският поет Аузоний описва бреговете на река Гарона като обрасли с лозя. Лозята на Château Guillon се намират в сърцето на апелацията Graves, върху почви, които са комбинация от чакъл и пясък, което е залог за изключителните качества на тези вина. През 1992 семейство Кастел закупува 94 хектара от имението, след като са били арендатори на лозята през предходните 16 години. Оттогава насам фамилия Кастел продължава безупречната си работа в имението, като същевременно обновява съоръженията за производство на вино, което позволява на Château Guillon да създава вдъхновяващи вина.
All wines of the same producer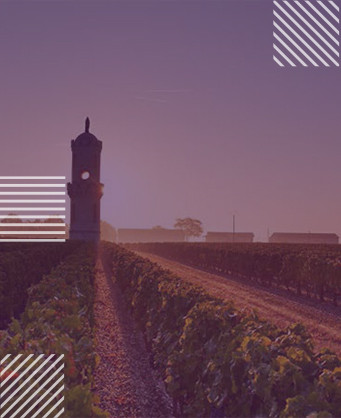 Bordeaux
Bordeaux is perhaps the most famous wine region in France. It stretches 130 kilometers inland from the Atlantic coast. In 2018, 111,000 hectares of vineyards were registered, a figure that remains largely constant over the previous decade. The main varieties grown here are Merlot, Cabernet Sauvignon, Malbec, Petit Verdot and Cabernet Franc and they are used to make different wines, each producer having its own blend and proportions of mixing the varieties. Here are produced some of the most famous, most expensive and long-lasting wines in the world - the well-known subregions Medoc, Graves, St. Emilion, Pomerol and many others. Bordeaux is divided by the Gironde River on the left and right banks. Characteristic of the left bank (Medoc, Haut Medoc, Graves) is the more serious presence of Cabernet Sauvignon in the blend of wine, while on the right bank (St. Emillion, Pomerol) merlot predominates. In addition to red wines, Bordeaux is famous for the production of white, mainly a blend between Sauvignon Blanc and Semillon, with the Sauternes subregion and the leading Chateau d'Yquem, famous for its complex and multi-layered, aromatic and sweet botrytized dessert wine.
More wines of this region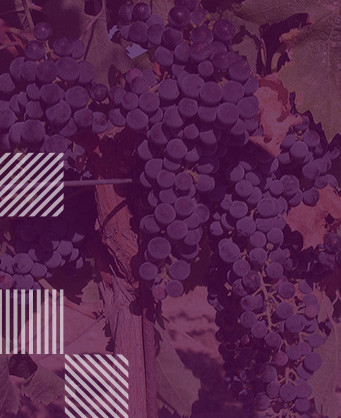 Merlot
Southwest of France is Merlot's birthplace - the regions of Saint-Émilion and Pomerol. Merlot is nowadays widely planted across the world much like Cabernet Sauvignon because it is an early maturing grape variety and because of its ability to ripen fully even in slightly cooler climates. Smooth, velvety, soft and rounded - an "easy drinking" wine with tender tannic structure - these are the common descriptions of Merlot wines.
More wines of the same variety