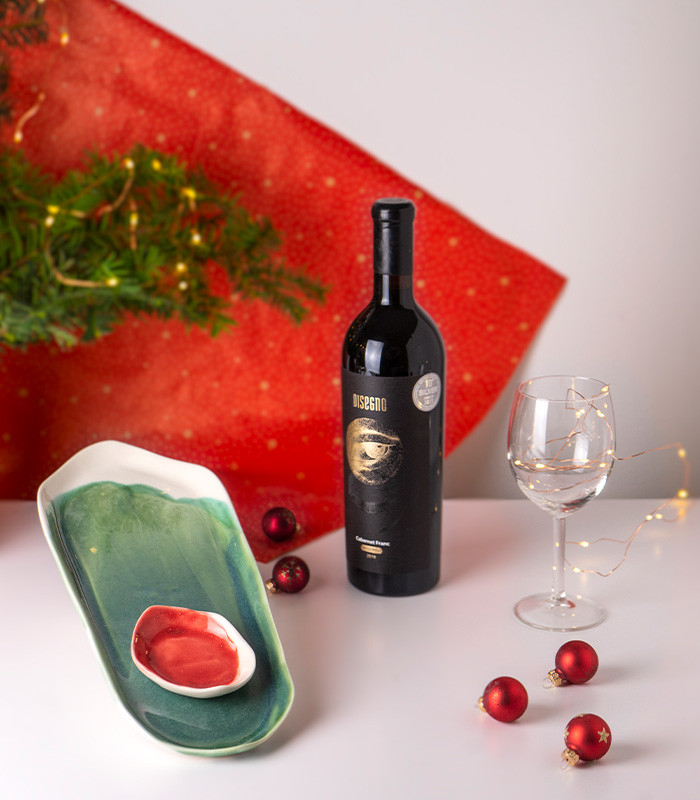 Giftpack Pottery & Poetry + Cabernet franc Disegno
Out of stock
Art. # 4008
Exclusive products in an exclusive gift pack!
Pottery & Poetry are world-class producers of ceramics and porcelain unique to Bulgaria. Pottery and poetry merge into two independent lines. Each piece is made 100% by hand and is never the same as the others, whether they are of the same type or not.
Aia Estate's wine, Disegno Cabernet Franc, is second to none in its artisanal approach, recreating the best of the bountiful land of the Melnik region.