Mayfly Sauvignon Blanc Marlborough 2022
Out of stock
Art. # 4673
Youthful and exquisite Sauvignon Blanc with prominent asparagus, mature peach and exotic fruit notes on the nose. Fresh and deliciously crisp with excellent natural acidity and a long citric and peach aftertaste as well as a rounded body and good structure. Food Matching: Grilled fish, Asian style seafood, even Thai!
Alc. 13 %
Profile
Fruit

Body

Dryness

Freshness

Alcohol
Variety
Flavours
Citrus
Green Spices
Flowers
Grass
Glass

Serving Temperature

Cold
More of the same producer
More about this product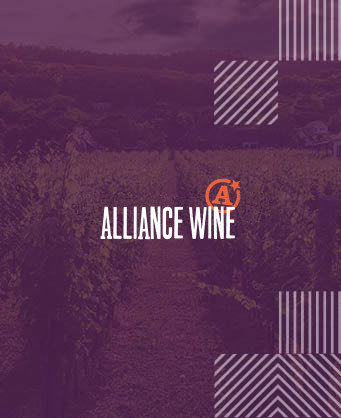 Alliance Wine
Founded in 1984. by Christian Bouteiller and Jonathan Kennett, the team already has two Master of Wine winners - Fergal Tynan M.W and Giles Cooke M.W. The company's home is Beith, Ayrshire, Scotland and from this simple idyllic village, today Alliance Wines has grown into one of the leading suppliers of wine in the United Kingdom. They import wine from over 20 countries around the world and represent over 200 producers. Tireless in their pursuit of the extraordinary and thirsty for wines with soul and personality, it is no surprise that they focus and turn to the creation and cultivation of their own wines. This passion leads them to search for specific terroirs and - for now - they make wine in Australia, Spain, France and Chile.
All wines of the same producer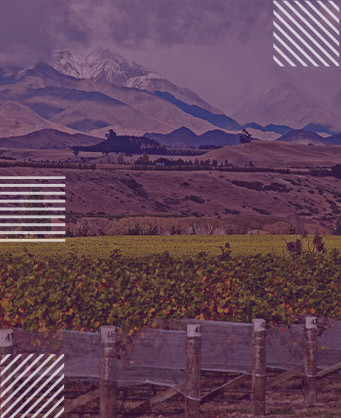 Marlborough
Това е най-емблематичният регион на островната държава Нова Зеландия от винарска гледна точка без никакво съмнение! Разположен в горната част на Южния остров на Нова Зеландия, с пролива Кук на север и Тихия океан на изток, Марлборо се характеризира с морски климат. Това го прави и регион с по-хляден клиемат, което в съчетание с едни от най-дългитее часове слънчево греене в страната създава идеалната среда за отглеждане на ароматни сортове. Тук особено добре се чувства сортът от френски произход - Совиньон блан. Горещите дни и по-хладните нощи допринасят за комплексността на ароматите в гроздето, като дневният диапазон от обичайно 11 градуса през лятото. Това осигурява интензивност и естествено висока киселинност; перфектната комбинация за производство на изкючителен Совиньон блан. Тези идеални условия са подходящи и за редица други сортове, с които Марлборо става все по-известен. Пино ноар, Шардоне, Пино гри, Ризлинг, Гевюрцтраминер или пенливи вина от тези сортове отдавна са звезди в портфолиото на Марлборо. Напоследък сортове като Сира, Албариньо, Арнеис и Грюнер велтлинер постепенно навлизат също. Подрегиони В Марлборо има три основни подрайона за отглеждане на грозде, като всеки от тях се отличава с характерни почви и климатични особености. Това са долината Уайрау, Южните долини и долината Ауатер. Wairaw Лозята в долината Уайрау са засадени върху старите, чакълести почви на речното корито на река Уайрау, които сега са в основата на планинската верига Ричмънд. Гърбиците и вдлъбнатините се виждат много ясно по лозовите редове, които се движат от север на юг, и показват къде реката е променяла посоката си и е текла в продължение на много векове. Почвите тук са естествено дренирани и варират от стари каменисти речни корита до фини, дълбоки алувиални почви. Хребетите Ричмънд и Уидър Хилс предпазват долината Уайрау. Те създават зона на високо слънчево греене и не позволяват на дъжда да се разлее в основната долина. Southern valleys Южните долини се простират ниско от дъното на долината нагоре към хълмовете Уизер и планинската верига Блек Бърч. Почвите тук са по-тежки, глинести и задържат повече влага. Тук повечето места са с добра северна ориентация, което подпомага узряването в тази по-хладна и суха част на долината Wairau. Пино ноар е широко разпространен в Южните долини, често по долните склонове на хълмовете. Този район осигурява различен ароматен профил и структура поради глинестите почви. Awatere Най-сухият, най-прохладният и най-ветровитият подрайон на Марлборо е доминиран и от речните си равнини и специфичният кимат там. Издълбани драматични речни тераси, които са де факто лозята, върху алувиални чакъли по бреговете на реката и глинести и песъкливи почви в по-широките речни равнини: този тероар, както и по-хладните и ветровити условия, оказват влияние върху профила на произвежданите тук вина, което ги прави високо ценени и отличителни.
More wines of this region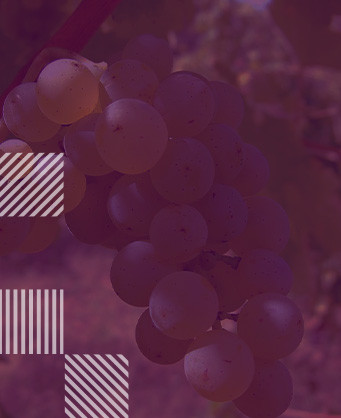 Sauvignon Blanc
Sauvignon Blanc is one of the most famous white grape varieties, successfully found its way out of the home country France into a second one - New Zealand. The rapid development of the Marlborough Sauvignon Blanc is one of the most dramatic events in the world of wine. The intense and readily accessible flavour of a classic Marlborough is the main reason behind this success - fruity, intense, almost magical.The key selling point of Sauvignon Blanc is its straightforwardness – the flavours are rarely hidden away in the background, which makes Sauvignon Blanc an ideal wine with which to begin a journey in the world of wine. Classic Sauvignon Blanc aromas range from grass, nettles and asparagus to green apples and to more esoteric notes such as cats' pee, boxwood and gunflint.
More wines of the same variety