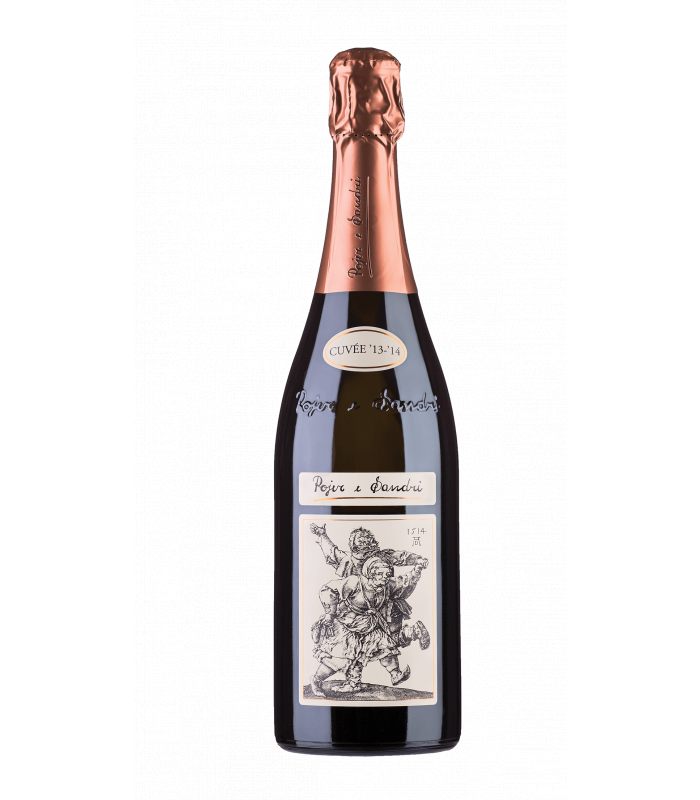 Spumante Extra Brut V.S.Q 2013
In stock - delivery within 24 hours on working days for Sofia.
Art. # 0258
The VSQ symbol - Vino Spumante di Qualita - is used to denote sparkling wines with secondary fermentation in the bottle. It is a blend between two basic wines from two harvests. It has an exceptional taste, a great personality and a good structure. It is a fresh sparkling wine.
Alc. 12.5 %
Profile
Fruit

Body

Dryness

Freshness

Alcohol
Variety
Flavours
Vanilla
Nuts
Citrus Fruits
Apple
Glass

Serving Temperature

Ice Cold
Food pairing
Vegetables
Fish
White Meats
More of the same producer
More about this wine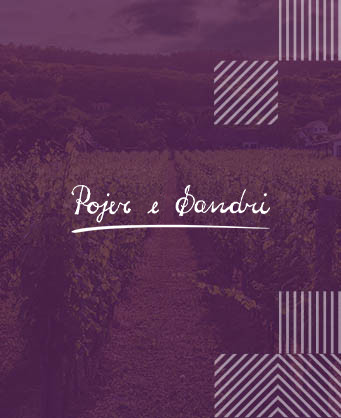 Pojer e Sandri
Pojer e Sandri is located next to the alpine village of Faedo between the Adige River and the Cembra Valley in northern Italy, in the Trentino region. Fiorentino Sandri inherited the vineyards in 1975. Together with winemaker Mario Pojer, they decided to prove, despite popular belief, that this region can produce high-class wines. From their first harvest, their Müller Thurgau, a fresh, light and fragrant white, dry wine, was a resounding success. Pojer & amp; Sandri are recognized pioneers in Italian winemaking. They were the first in Italy to make Chardonnay and Sauvignon Blanc in the Trentino region. They work with universities and equipment manufacturers to continuously improve production. They are currently testing the washing of freshly picked grapes in order to improve the quality of fermentation. Pojer e Sandri offer a large selection of wines and are always ready to experiment with new ones. The important thing is that they are all extremely interesting, surprising and attractive.
All wines of the same producer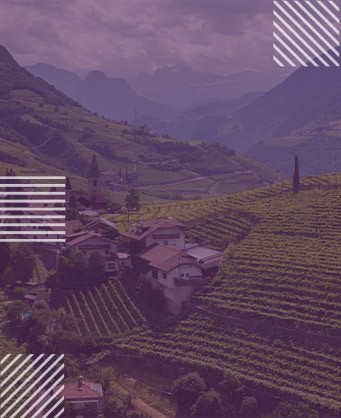 Alto-Adige
Alto Adige (or Sudtirol for German-speaking two-thirds of its inhabitants) is located in northern Italy and borders Veneto to the east, Lombardy to the west and the Tyrol region of Austria to the north. Stretching to 47 degrees north latitude and altitude over 3050 meters, Alto Adige is a region with topographic and climatic extremes. The main wine-growing areas in the region follow the Adige river valley from Merano in the north to Trentino in the south and are planted both at the bottom of the valley and on its slopes, many of which are incredibly steep. Most wines from this region are produced by cooperatives which, due to the need for efficiency in harvesting, wine production and trade, have become known for their constant quality and reliable quantity. Nowadays, there is a tendency to increase the number of independent producers, which also gain a good reputation. The dominant local varieties are the red Schiava and Lagrein, the most common being Schiava (Vernatsch in German), which makes wine with a medium body, low alcohol and tannin levels and is often mixed with the denser Lagrein to give more depth and power of wine. The white varieties used in Alto Adige are the traditional German Muller-Thurgau, Sylvaner and Gewurztraminer, as well as the French Chardonnay, Sauvignon Blanc, Pinot Bianco and Pinot Grigio. The Pinot Noir plantations have recently increased as well.
More wines of this region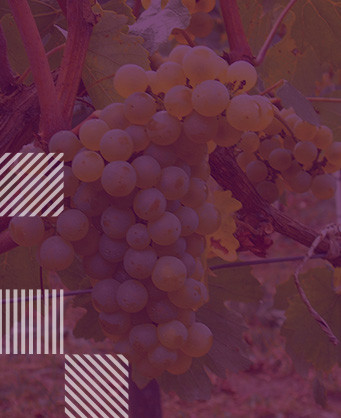 Chardonnay
Chardonnay is the world's most famous white-wine grape and also one of the most widely planted. Of course, the most highly regarded expressions of the variety are those from Burgundy and California, but many high-quality examples are made in Italy, Australia, New Zealand and parts of South America. Describing the flavours of Chardonnay is not easy. This is not thanks to the complexity of the varietal itself but usually due its susceptibility to winemaking techniques - such as Malolactic fermentation which gives distinctive buttery aromas or Fermentation or maturation in oak barrels which contributes to the wine with smokey notes of vanilla, honey and even cinnamon, and not last the lees contact while in barrel imparts biscuity, doughy flavours. And all these incorporated with the varietal aromas of tropical (banana, pineapple and guava) to stone fruits (peach, nectarine and apricot), sometimes even citrus and apple notes. Climate plays a major role in dictating which fruit flavours a Chardonnay will have - warm regions (California, Australia ) make more tropical styles; temperate zones (southern Burgundy, New Zealand) - stone fruit notes, while the very coolest (Chablis, Champagne) lean towards green-apple aromas.
More wines of the same variety