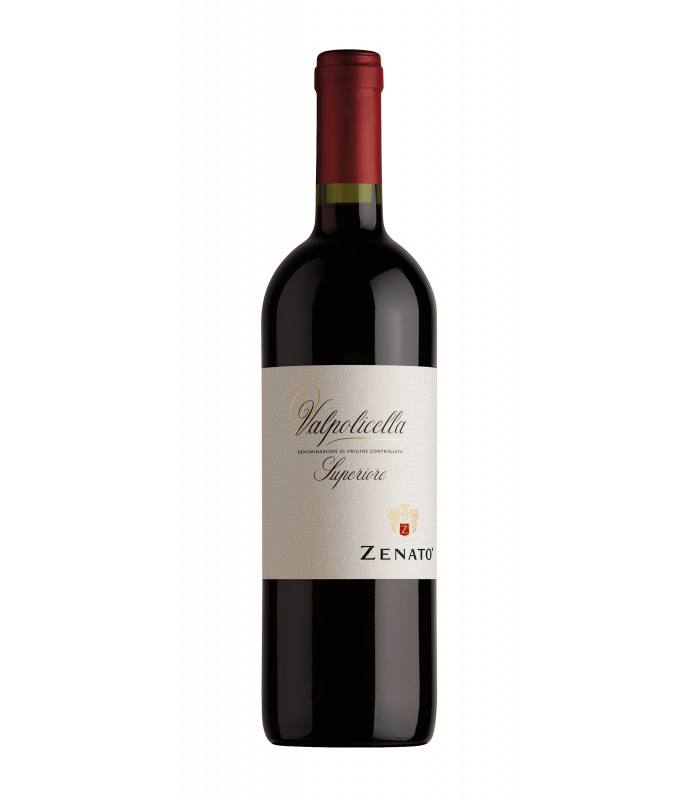 Zenato Valpolicella Classico Superiore 2018
In stock - delivery within 24 hours on working days for Sofia.
Art. # 2557
Хълмиста местност с югоизточно изложение. Средна надморска височина на лозята: 250/300 м. Грозвоберът обикновено се провежда в първите 10 дни на октомври. Ръчното прибиране на реколтата е последвано от ронкане и от традиционната мацерация за период от 10 дни във ферментатори от неръждаема стомана. В края на алкохолната ферментация виното се отделя от ципите с фино пресоване. Следва отлежаване в 50/75 хектолитрови дъбови бъчви в продължение на около 12 месеца.
Glass

Serving Temperature

Room Temperature
Food pairing
Red Meats
Raw Dried Meats
Roasted Vegetables
More of the same producer
More about this wine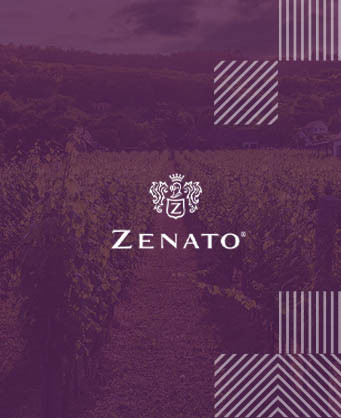 Дзенато
Zenato is located in San Benedetto di Lugano, twenty-five kilometers from Verona, on the shores of Lake Garda. The winery owns 25 hectares of vineyards in the region and in Valpolicella. It was founded by Sergio Zenato and his wife Carla in 1960 with a focus on promoting local grape varieties. They started with the local grape, Trebbiano di Lugana and its success led to the expansion of activities towards the famous Valpolicella in the 90s. Here the main grape varieties are Corvina and Rondinella, from which the famous Amarone della Valpolicella is made. Another remarkable wine in the portfolio is Ripasso, Valpolicella Superiore DOC - an intense and rich wine with a dense body, rich colour and aroma. Today, Zenato is represented and managed by the children of the founder, Alberto and Nadia.
All wines of the same producer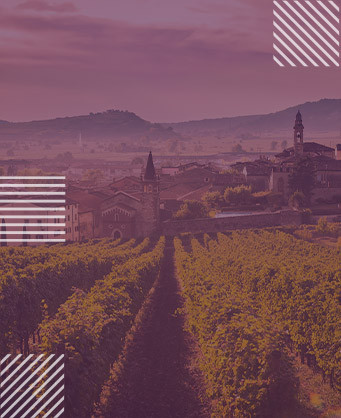 Veneto
Veneto wines are as multifaceted and vast as the region itself. Veneto is smaller than the regions of Piedmont, Tuscany, Sicily, Puglia, but produces more wine than any of them. An incredible fact that can actually be easily understood by only mentioning some of the wines produced here - Amarone, Valpolicella, Soave and - of course - the famous Prosecco. All these wines gained their recognition, especially in the last decades of the 20th century, when Italian wine began its victorious march to conquer the world. The incredible diversity of terroir and relief, varieties and optimal climatic conditions are a prerequisite for the multifaceted presentation of Veneto on the wine scene - from dry, white wines to the sparkling summer temptation of its frizzantes, from light reds to the dense and bold amarone and recioto . Almost the entire range of wine production is presented here, and when we add the cities full of history - the attraction of Veneto becomes even more tangible and powerful.
More wines of this region