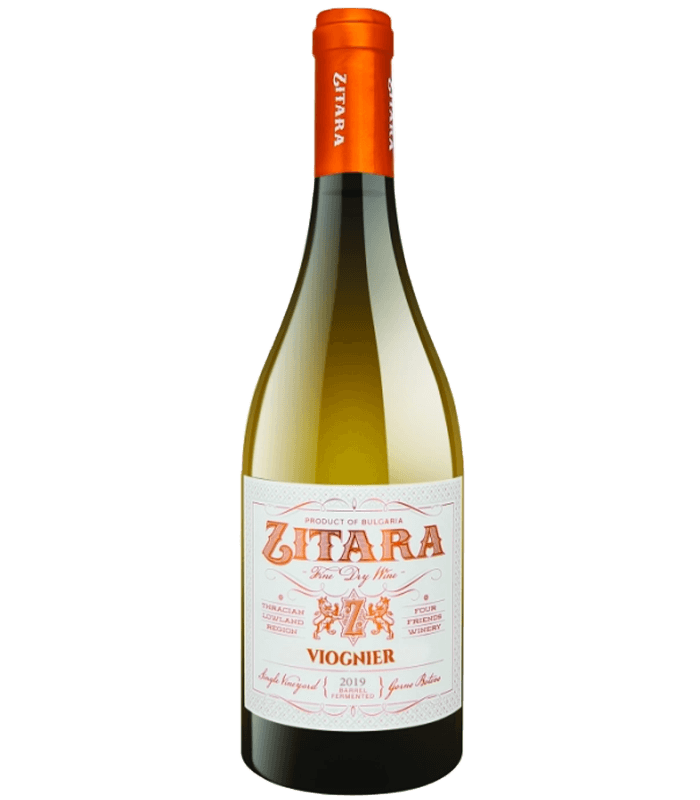 Зитара Вионие Barrel Fermented 2019
In stock - delivery within 24 hours on working days for Sofia.
Art. # 3637
Искрящ, златист цвят с фини зеленикави оттенъци. Интензивен, соченнос с аромати на зряла праскова,кайсия , бели цветя,сметана с ванилия . Заоблено, хармонично тяло с нотки на прасковен крем, портокалови цветчета и печен бадем с деликатна свежест и дълъг финал.
Profile
Fruit

Body

Dryness

Freshness

Alcohol
Glass

Serving Temperature

Cold
Food pairing
Vegetables
White Meats
Pasta
More about this wine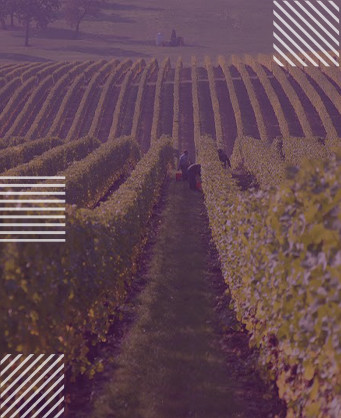 Thracian valley
In this region, which includes Southern Bulgaria, the climate is temperate continental protected from northern winds thanks to Stara Planina, with good rain distribution. It includes the central parts of the Thracian lowland and parts of Sakar. Most of the red grape varieties are concentrated in this area. Mavrud, Merlot, Cabernet Sauvignon, Red Muscat, Pamid and others are grown. The climatic conditions of the region favour the production of rich, dense, memorable red wines, especially from the varieties Cabernet Sauvignon and Mavrud. Good wines from the local variety Mavrud are especially valued for their aroma and taste of small red fruits, spices and herbs.
More wines of this region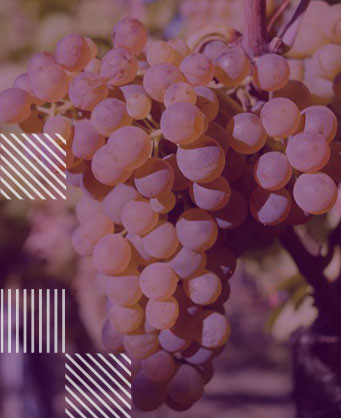 Viognier
Viognier is a white grape variety used to produce rich wines with pronounced aromas of stone fruit, but can also be very herbal, with aromas of chamomile, lavender, thyme and even a hint of pine. At the end of the 1960s, the Viognier plantations numbered only 14 hectares - mainly located around Condrieu and Château-Grillet. The variety is difficult to grow, has a naturally low acidity. At the same time, it requires a lot of sunshine to ripen properly, but if there is too much heat, it accumulates sugars quickly and due to the high alcohol content, the final wine loses the apricot tones in its aromatic profile. Despite these difficulties in cultivation, after the late 70s of last century, various winemakers around the world began to experiment with it - mailny in Australia and the United States. Today, Viognier is enjoying a remarkable renaissance, with even increasing areas in France, and is also grown in Italy, Spain, Switzerland, the United States, Chile, Argentina, South Africa, Australia, New Zealand and even Japan. The variety performs quite well when fermented in oak barrels, in which case the herbal aromas are softened and shades of honey and vanilla are added to them. Interestingly, Vionnier is allowed and used in the Côte-Rôtie appellation for co-fermentation with Syrah. The allowed addition is up to 20% and actually it contributes significantly to improving the profile of the final wine.
More wines of the same variety