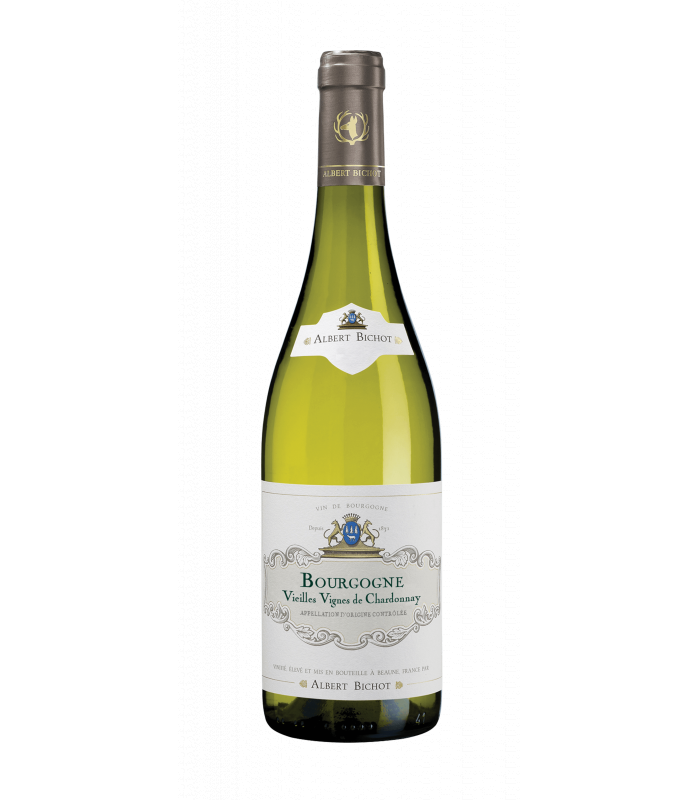 Bourgogne Vieilles Vignes de Chardonnay Albert Bichot 2018
In stock - delivery within 24 hours on working days for Sofia.
Art. # 2044
Alc. 13%
Profile
Fruit

Body

Dryness

Freshness

Alcohol
Variety
Flavours
Nuts
Mineral Flavors
Apple
Citrus Peel
Glass

Serving Temperature

Cellar temperature
Maturity
Ready, but will improve
More of the same producer
More about this wine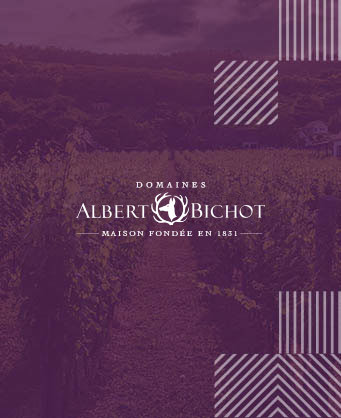 Albert Bichot
The first traces of the Bichot family date from 1214, and in Burgundy they settled in 1350 - in Chateauneuf-en-Auxois. Since then, the coat of arms of the family has not changed, nor has its symbol - a doe. In 1831, Bernard Bichot founded a wine business in his name in Monthélie. His son Hippolyte inherited it and bought the first vineyards in Volney, already convinced that upstream control was essential. His son, Albert Bichot, the first to bear this name, gave a new impetus to the family business in the late 19th century, settling in central Beaune in 1912. The second Albert Bichot, born in 1900, was a pioneer in international trade - he traveled constantly to present wines - around North America, Asia, Oceania ... In the second half of the 20th century, his four sons, Albert, Bernard, Bénigne and Jean-Marc, succeeded him and a new era of expansion began with the construction of a large winery. In the early 90's, the company was joined by Alberic Bichot, taking over its management in 1996. Alberic follows the family traditions, but with a view to the future - he sets the beginning of organic cultivation of vineyards in Côte d'Or, adapts production to new markets etc. Today, the company owns a total of 6 mansions with vineyards that cover Burgundy from north to south.
All wines of the same producer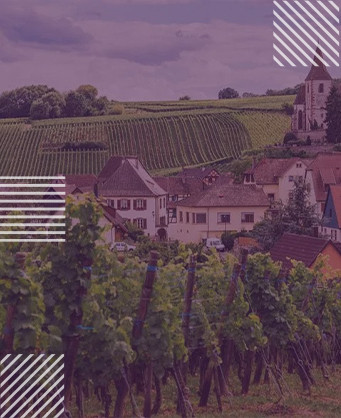 Burgundy
In this area, red wines are produced from one variety - Pinot Noir, but the wines actually vary in quality from light and ordinary to rich, complex and truly majestic. Burgundy is famous for its small vineyards and it is generally believed that the smaller the area of ​​the vineyard, the better the wine. The best Burgundy wines come from Côte d'Or, a strip of only 30 miles, divided in the center into 2 separate parts; Côte de Nuit to the north and Côte de Beaune to the south. The fame of Cotê de Nuits is in the red wines - 95% of Pinot Noir grapes are produced here. Of course, here are some of the best, able to age, the most exotic and expensive wines. The Côte de Beaune produces approximately 38% white wine, 60% red wine and 2% sparkling wine. The white wine variety is exclusively Chardonnay, and the quality varies from the best, Montrachets and Corton Charlemagnes, Meursault, Puligny and Chassagne to the more ordinary Macon Blanc. The former are traditionally aged in small oak barrels, while Macon wines are usually lighter in character and have a good value for money. The red wines from Beaune do not have the fame of their "brothers" from Côte de Nuit, with exceptions here are those who come from Pomard, Corton and Volney. In general, they are lighter in style, but depending on the harvest they can show potential that successfully competes with the Côte de Nuits and beyond.
More wines of this region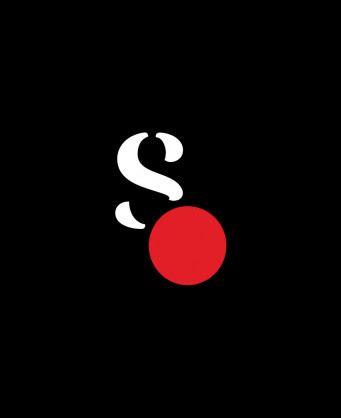 Chardonnay
Chardonnay is the world's most famous white-wine grape and also one of the most widely planted. Of course, the most highly regarded expressions of the variety are those from Burgundy and California, but many high-quality examples are made in Italy, Australia, New Zealand and parts of South America. Describing the flavours of Chardonnay is not easy. This is not thanks to the complexity of the varietal itself but usually due its susceptibility to winemaking techniques - such as Malolactic fermentation which gives distinctive buttery aromas or Fermentation or maturation in oak barrels which contributes to the wine with smokey notes of vanilla, honey and even cinnamon, and not last the lees contact while in barrel imparts biscuity, doughy flavours. And all these incorporated with the varietal aromas of tropical (banana, pineapple and guava) to stone fruits (peach, nectarine and apricot), sometimes even citrus and apple notes. Climate plays a major role in dictating which fruit flavours a Chardonnay will have - warm regions (California, Australia ) make more tropical styles; temperate zones (southern Burgundy, New Zealand) - stone fruit notes, while the very coolest (Chablis, Champagne) lean towards green-apple aromas.
More wines of the same variety