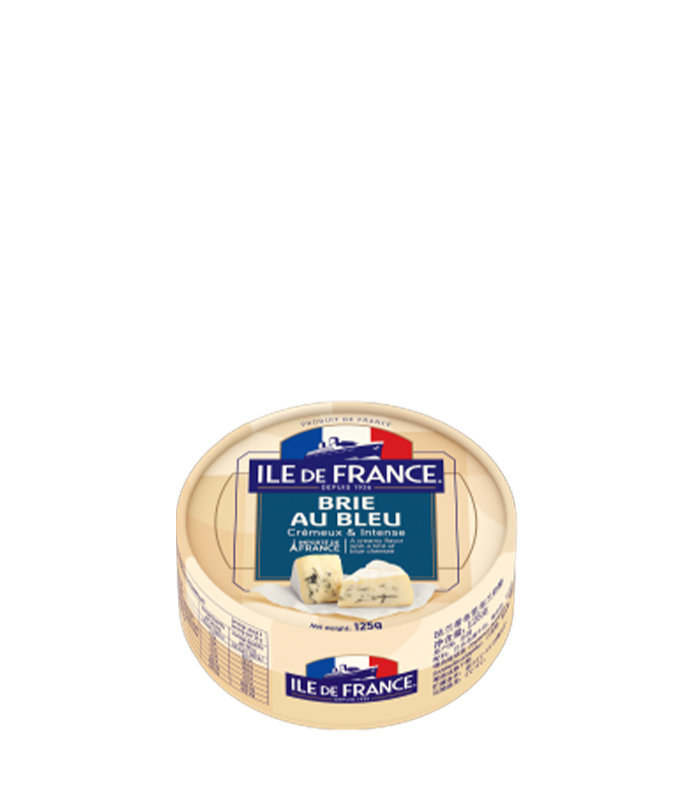 Brie au Blue ile de france
In stock - delivery within 24 hours on working days for Sofia.
There is no loyalty program active for this product.
Art. # 4963
With its subtle blue note, Ile de France Brie au Bleu is the perfect combination between the softness of Brie and the character of blue cheese. A real soft cheese with the right taste, whenever you buy it: stable, mild taste, creamy texture and the thinnest rind.
Contents: Pasteurized cow's milk, cream, salt, lactic acid bacteria, ripening cultures, coagulating enzyme, Penicillium Roqueforti
Energy value per 100 g: Energy value: 1359 kJ. / 321 kCal.]
This product is from the Chilled section! These items are affected by sudden temperature changes! When ordering by courier, Seaweed is not responsible for the commercial appearance of the product. We can guarantee it when delivered by our courier only within the city Sofia!
More of the same producer