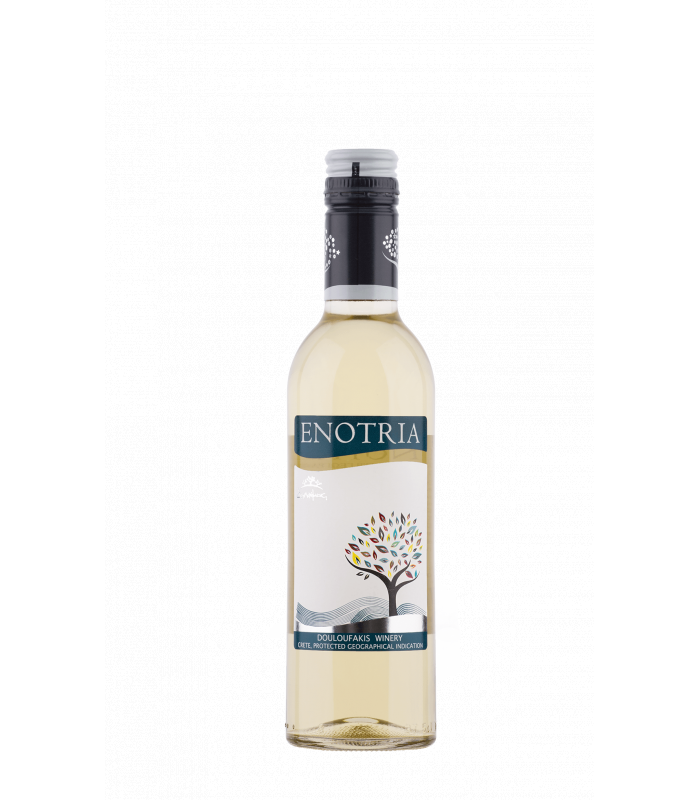 Enotria White 0.375ml 2018
In stock - delivery within 24 hours on working days for Sofia.
Art. # 1360
Игриво и лятно вино от остров Крит. Купаж създаден от местния сорт Вилана, Совиньон Блан и Мускат. Гроздето се подбира на ръка и ферментира в иноксови съдове.
Alc. 13.5 %
Profile
Fruit

Body

Dryness

Freshness

Alcohol
Variety
Flavours
Flowers
Citrus Fruits
Grass
Glass

Serving Temperature

Cold
Food pairing
Fish
White Meats
Soft Cheese
More about this wine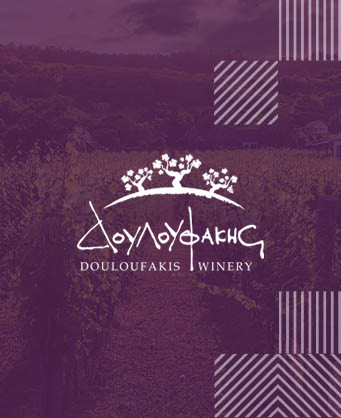 Douloufakis
Douloufakis Winery is located in the village of Daphness, a few kilometers south of Heraklion. The tradition and history of the Duloufakis family in viticulture and wine production began in 1930. In their vineyards, the owners, who are third generation winemakers, grow Cretan local varieties - Vilana, Vidiano, Muscat of Spinas, Malvasia, Mandilari, Liatico and Kotzi , but also from internationals such as Chardonnay, Sauvignon Blanc, Cabernet Sauvignon, Sangiovese and Syrah. The vineyards of Douloufakis are 20 hectares, located at 350 meters above sea level.
All wines of the same producer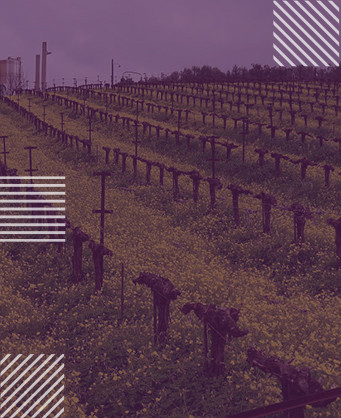 Crete
Крит е най-големият гръцки остров с площ от 8336 км², и петият по големина в Средиземно море, като на него е най-южната точка на Гърция. Населението му е над 600 000 души. Районът от своя страна е разделен на 4 по-малки области, наречени номи. От запад на изток те са Ханя, Ретимно, Ираклион и Ласити. Най-големият град е Ираклион, който е и столица на острова. На о-в Крит от древността се отглеждат лозя и се произвежда вино. Въпреки че ампелографите от XIX век са записали до 72 сорта грозде в критските лозя, разбира се, не всички от тях се различават помежду си и не всички са подходящи за винопроизводство, днес по-малко от 10 от тях покриват големи площи, а също толкова международни сортове имат забележимо присъствие. Сред тях в момента първото място се държи от червения Лиатико, древен сорт, получил името си заради ранното си начало (Iouliatiko, т.е. "това, което се случва през юли" в Гърция), който дава вина с високо съдържание на алкохол. Следват също червените Коцифали и Ромейко, които се отглеждат почти изключително в Ханя, както и бялата Вилана, стар сорт, който, както подсказва името му (от венецианското villano - груб), не е бил много ценен, въпреки че днес се предлагат някои много добре направени варианти. Също така червеният Цардана, от същото семейство като Ромейко, който се среща само в Западен Крит, червеният Мандилари, белите Трапсатири и Видиано (последният е изгряващата звезда на критското лозарство, която "вече пробива в чужбина"). Остров Крит от древни времена е известен по цял свят и със своя вкусен и лековит зехтин, наречен още "течното зелено злато на о. Крит". Според археолозите маслиновото дърво е култивирано преди 6 хиляди години, а местните жители се научили да добиват зехтин преди 2500 години. Близо до село Кавуси в стара маслинова горичка днес все още може да се види едно хилядолетно маслиново дърво – неговата възраст е над 2000 години и е най-внушителното не само на територията на Гърция, но и из цялото Средиземноморие.
More wines of this region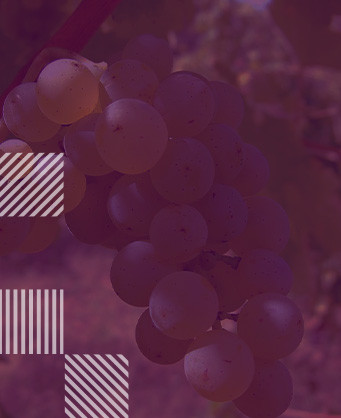 Sauvignon Blanc
Sauvignon Blanc is one of the most famous white grape varieties, successfully found its way out of the home country France into a second one - New Zealand. The rapid development of the Marlborough Sauvignon Blanc is one of the most dramatic events in the world of wine. The intense and readily accessible flavour of a classic Marlborough is the main reason behind this success - fruity, intense, almost magical.The key selling point of Sauvignon Blanc is its straightforwardness – the flavours are rarely hidden away in the background, which makes Sauvignon Blanc an ideal wine with which to begin a journey in the world of wine. Classic Sauvignon Blanc aromas range from grass, nettles and asparagus to green apples and to more esoteric notes such as cats' pee, boxwood and gunflint.
More wines of the same variety