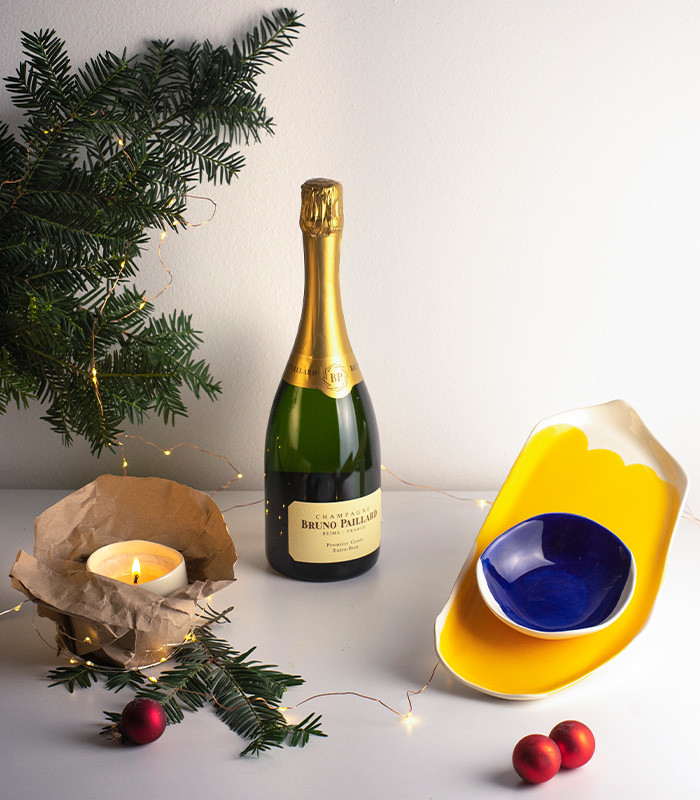 Giftpack Pottery & Poetry + Champagne Bruno Paillard Première Cuvée
Out of stock
Art. # 4010
Exclusive products in an exclusive gift pack!
Pottery & Poetry are world-class producers of ceramics and porcelain unique to Bulgaria. Pottery and poetry merge into two independent lines. Each piece is made 100% by hand and is never the same as the others, whether they are of the same type or not.
There is no more worthy company for these works of potter's art than the magnificent, artisan champagne from the house of Bruno Paillard!
The composition of this blend consists of 30 Cru whose percentage remains a secret. This mystery contributes to a romantic feeling...