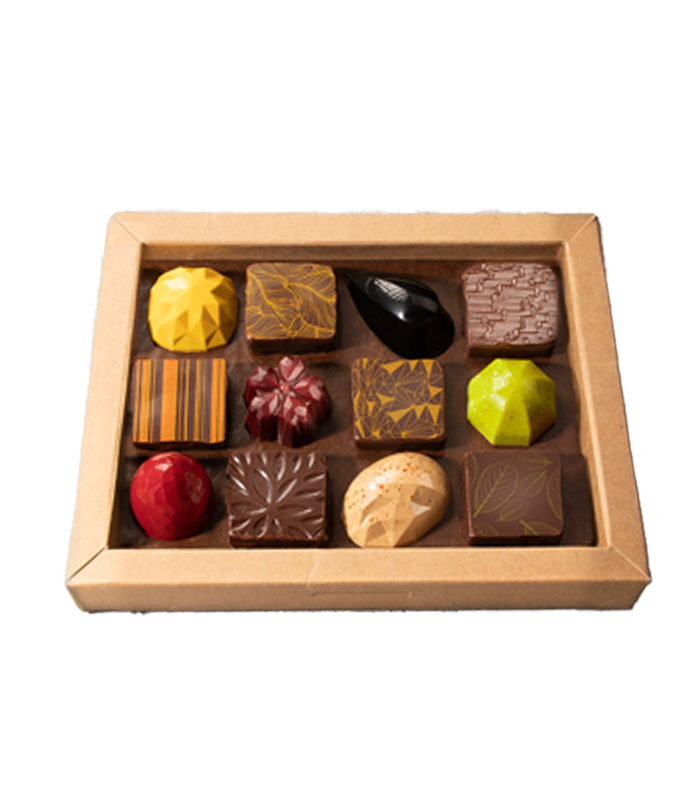 La Fève First Kiss 12 бр.
Out of stock
Art. # 3897
Twelve flavours worthily competing for attention on the palate. The flavours become deeper and more intriguing and the fillings more extravagant and unexpected. The box of 12 flavours sounds like a well-oiled orchestra having fun playing.
Flavors:
Crunchy Pineapple Seeds; Almonds; Strawberries & Champagne; Vanilla; Irish Liqueur & Coffee; Peanuts; Ginger & Matcha; Pineapple Seeds & Caramel Bits; Hazelnut,; Walnut, Honey & Crispy Wafer; Passion Fruit; Cherry & Chokecherry.