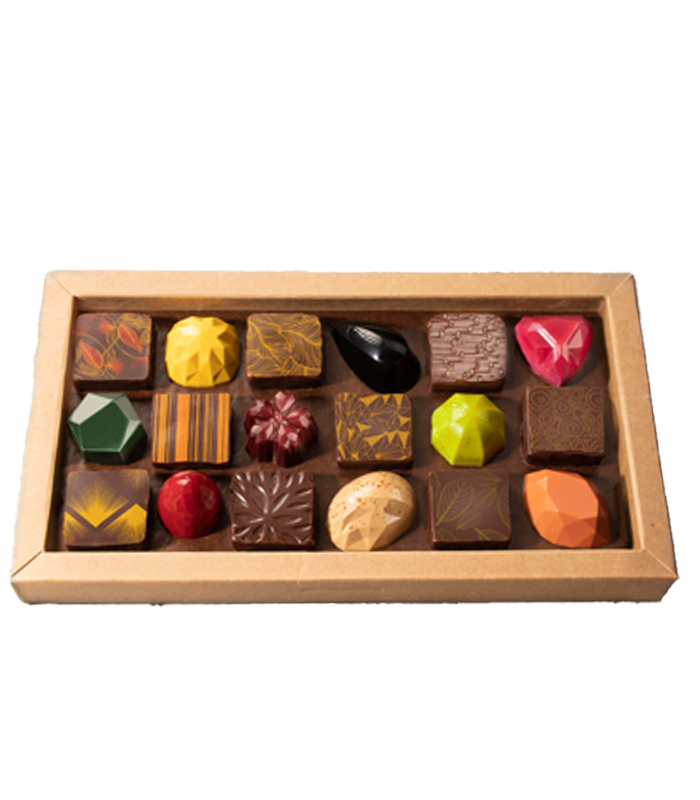 La Fève Honeymoon 18 pcs
In stock - delivery within 24 hours on working days for Sofia.
Art. # 3898
Due to the natural ingredients, the product is affected by temperature changes!

Immersion and absorption in the world of La Fēve. Evolutions and revolutions, births and declines of civilizations, it all leads here. The eighteen flavors show the whole range of La Fēve's tastes and, without asking for it, give birth to music in the ears of the man who closes his eyes in bliss. The flavours spill and flow into each other to perform a symphony, skillfully conducted by a confident conductor:
Crunchy Pineapple Seeds; Almonds; Strawberries and Champagne; Vanilla; Irish Liqueur and Coffee; Peanuts; Ginger and Matcha; Pineapple Seeds and Caramel Bits; Hazelnuts,; Walnut, Honey and Crispy Wafer; Passion Fruit; Cherry and Chokecherry; Raspberry and Roses; Cashew; Geranium; Pistachio; Double Apricot; Yuzu.