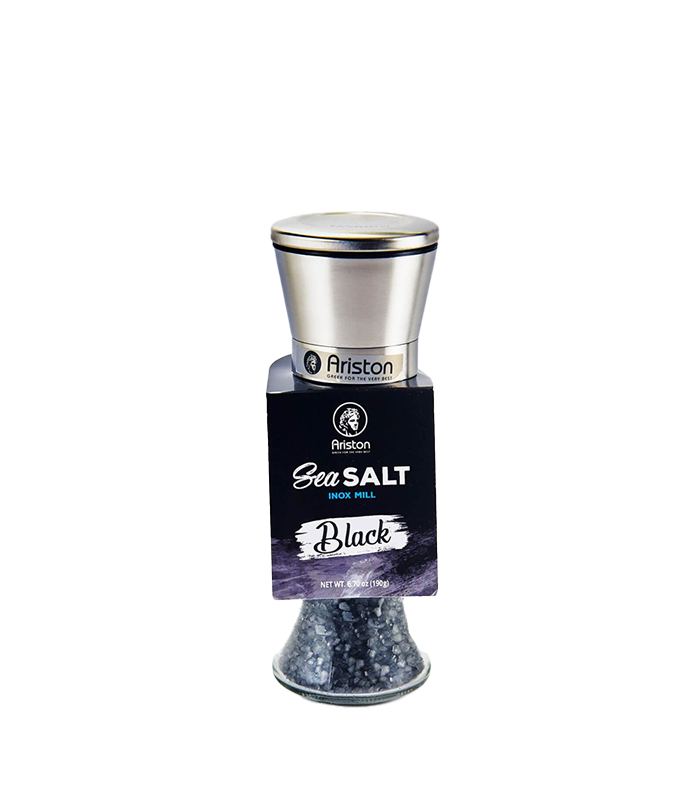 Ariston black sea salt
Out of stock
Art. # 3966
Sea salt with added natural cuttlefish ink, which gives it its unique black-gray color.
The dry, crunchy texture and slightly sea saltiness attract professional chefs who use this rare product to garnish dishes with fish, rice, to sprinkle on pasta, vegetables or to prepare the perfect marinade.
100% natural sea salt from the salt pans of Messolonghi in Greece; without chemical additives; The purity of the salt comes from the rich natural habitat with wildlife and calm waters.
More of the same producer