Fine Tawny Port Grahams
Out of stock
Art. # 4501
Sparkling, light brown colour with aromas of ripe fruit that is nicely balanced by notes of sloe The palate is dry, elegant and smooth.
More of the same producer
More about this product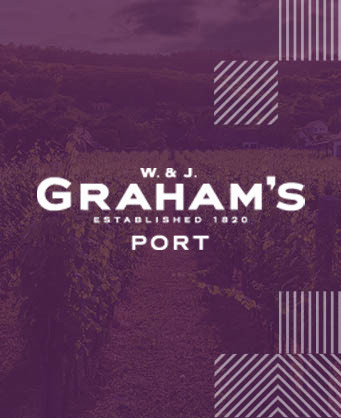 Греъмс
Историята на две семейства през три века. В продължение на почти двеста години W & J Graham's е независим семеен бизнес, известен с производството на най -добрите портове вина. Греъмс винаги е бил пионер. Graham's беше една от първите пристанищни компании, инвестирали в собствените си лозя в долината Douro в Португалия през 1890 г., а сега е на върха на иновациите в техниките за производство на вино. Днес петима братовчеди на Symington споделят отговорността за всеки аспект на компанията и лично правят вината на Grahams. Те също са били свързани с Порт и Дуро в продължение на много поколения, с произход от средата на 17-ти век.
All wines of the same producer