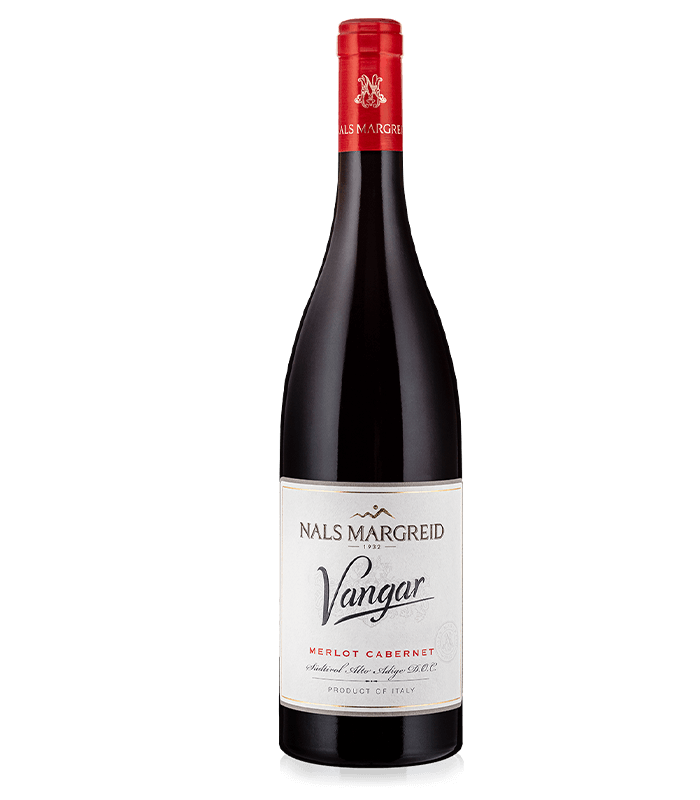 Merlot and Cabernet Sauvignon Vangar Nals Margreid 2020
In stock - delivery within 24 hours on working days for Sofia.
Art. # 2900
The grapes for the VANGAR Cuvée are harvested by hand. After being carefully destemmed, the must is fermented in stainless steel tanks with gentle pumping over. The wine is then aged in barriques for 12 months.
Notes of maraschino cherries, blueberries and an undertone of fresh pepper leaves.
Full-bodied, balanced and juicy, with flavorful tannins and a persistent finish.
Profile
Fruit

Body

Dryness

Tanins

Freshness

Alcohol
Variety
Flavours
Blueberry
Spices
Small Red Fruits
Soil
Glass

Serving Temperature

Room Temperature
Food pairing
Red Meats
Raw Dried Meats
Roasted Vegetables
More of the same producer
More about this wine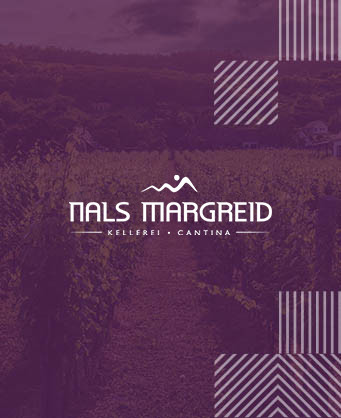 Nals Margreid
"Kellerei Nals Margreid" is located in Nals in the Italian wine region of South Tyrol (Trentino-Alto Adige region). It was founded in 1985 at the merger of the two traditional wineries Nals (1932) and Margreid-Entiklar (1954). Today, 140 vinegrowers on the South Tyrolean Wine Route cultivate about 150 hectares of vineyards at an altitude of 200 to 900 meters. Gottfried Pollinger is the sales manager and Harald Schraffle is the cellar master. The pursuit of sustainable agriculture determines the use of mainly ecological means in the care of vineyards. The main grape varieties typical of the region include Pinot Bianco, Chardonnay, Pinot Grigio, Mueller-Thurgau, Moscato Giallo (Golden Muscat), Sauvignon Blanc and Gewürztraminer, as well as the red Pinot Noir, Vernatsch, Lagrein, Merlot and Cabernet Sauvignon. The large product range includes various wines from the DOC regions of Lake Caldaro, Saint Magdalene and South Tyrol. Premium wines include Pinot Bianco "Sirmian", Pinot Bianco "Penon", Sauvignon "Mantele", Sauvignon "Gennen", Vernatsch "Galea", Pinot Nero "Mazzon", Lagrein Riserva "Gries", Cabernet Riserva "Lafot", Riserva Merlot Cabernet "Anticus" and Baroness Pasito "Baron Salvadori". The annual production is about 950,000 bottles of wine, 30% of which are exported to European countries and the United States. The winery is a member of the Association of South Tyrolean Winery Cooperatives.
All wines of the same producer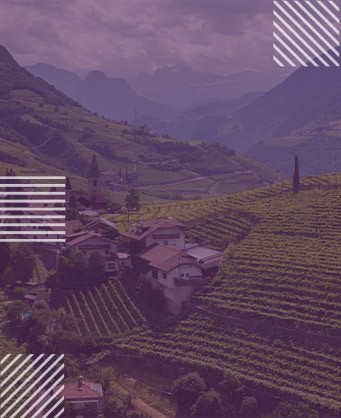 Alto-Adige
Alto Adige (or Sudtirol for German-speaking two-thirds of its inhabitants) is located in northern Italy and borders Veneto to the east, Lombardy to the west and the Tyrol region of Austria to the north. Stretching to 47 degrees north latitude and altitude over 3050 meters, Alto Adige is a region with topographic and climatic extremes. The main wine-growing areas in the region follow the Adige river valley from Merano in the north to Trentino in the south and are planted both at the bottom of the valley and on its slopes, many of which are incredibly steep. Most wines from this region are produced by cooperatives which, due to the need for efficiency in harvesting, wine production and trade, have become known for their constant quality and reliable quantity. Nowadays, there is a tendency to increase the number of independent producers, which also gain a good reputation. The dominant local varieties are the red Schiava and Lagrein, the most common being Schiava (Vernatsch in German), which makes wine with a medium body, low alcohol and tannin levels and is often mixed with the denser Lagrein to give more depth and power of wine. The white varieties used in Alto Adige are the traditional German Muller-Thurgau, Sylvaner and Gewurztraminer, as well as the French Chardonnay, Sauvignon Blanc, Pinot Bianco and Pinot Grigio. The Pinot Noir plantations have recently increased as well.
More wines of this region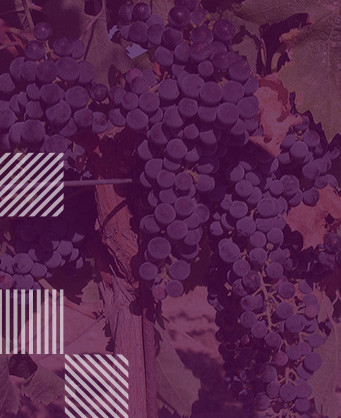 Merlot
Southwest of France is Merlot's birthplace - the regions of Saint-Émilion and Pomerol. Merlot is nowadays widely planted across the world much like Cabernet Sauvignon because it is an early maturing grape variety and because of its ability to ripen fully even in slightly cooler climates. Smooth, velvety, soft and rounded - an "easy drinking" wine with tender tannic structure - these are the common descriptions of Merlot wines.
More wines of the same variety