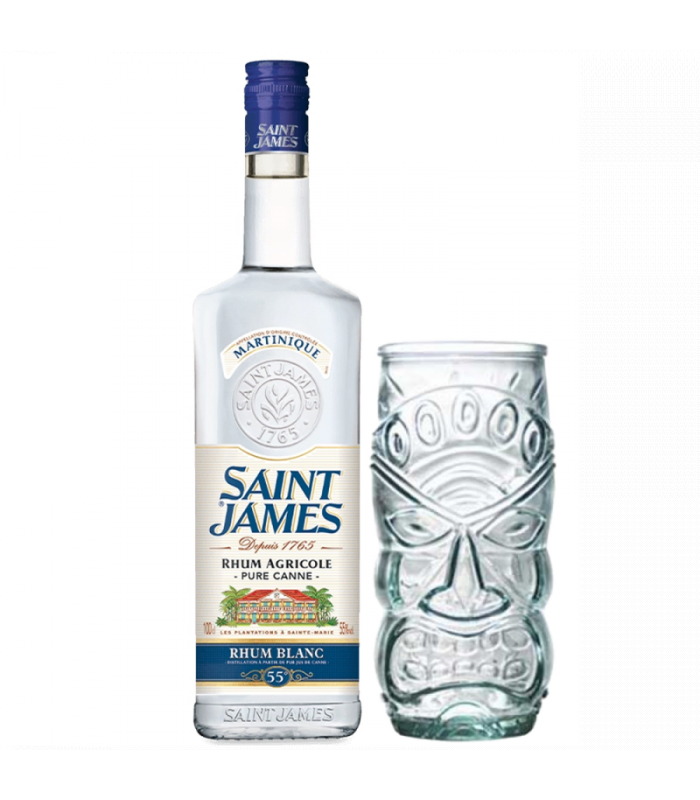 White rhum agricole with Tiki gift glass
Out of stock
Art. # 3835
White rhum agricole is the base of all classic Caribbean cocktails such as the T-Punch, Daiquiri, Cuba Libre and Mojito.
St. James 55% vol. rum has intense flavors of freshly cut sugar cane, corn, floral notes and honey. The aroma is intense but smooth, and the finish is long and exotic.
The package includes a 550ml Tiki gift glass, for the optimal Caribbean look.