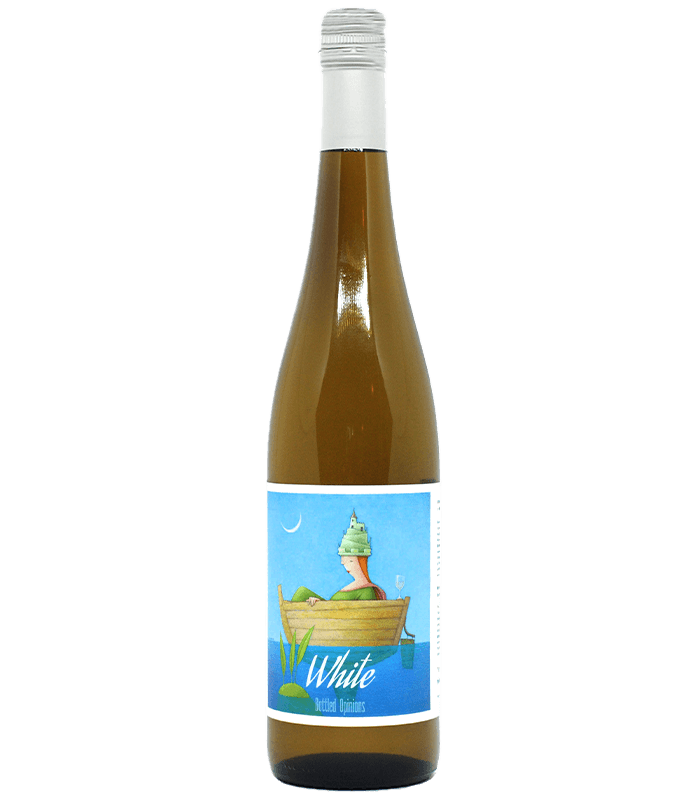 White Bottled Opinions 2021
In stock - delivery within 24 hours on working days for Sofia.
Art. # 3780
100% Грюнер велтлинер от северно лозе в близост до Белоградчишките скали и пещерата Магурата. Когато се отглежда извън пределите на Австрия, този сорт е висока летва не само в енологично, но и в стилистично отношение и само желание за отскок не е достатъчно. Изисква се сигурна ръка и авантюристичен ум, за да се получи вино със сортови характеристики: ароматен профил, който напомня на цитрус, диви цветя и бял пипер и свежест, по която винаги можете да го познаете. Авантюризмът не липсва на двете дами, които стоят зад проекта Bottled Opinions - Десислава Хитова и Яна Петкова, но все пак е придружен с мисъл, и с много уважение към Австрия. Виното отлежава върху фините утайки за 6 месеца в иноксови съдове. Консумирайте на 8-10 градуса. С отворен ум и сърце.
Profile
Fruit

Body

Dryness

Sweetness

Freshness
Glass

Serving Temperature

Cold
Food pairing
Vegetables
White Meats
Soft Cheese
More of the same producer
More about this wine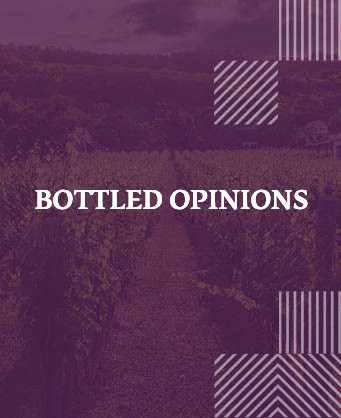 Проект Bottled Opinions
Bottled Opinions e проект на енолога Десислава Хитова и винения дегустатор и журналист Яна Петкова. Замислен като женски винен проект, Bottled Opinions е най-вече изразяване на мироглед, откривателство и разместване на границите. Идеята ни е всяка година да подбираме сортове от различни лозя в страната и да ги претворяваме така, както искаме да ги покажем на публиката. Искаме да правим вина извън масовите, натурални, със стил и визия, които да провокират сърцето и ума. Главната роля играе Десислава Хитова, защото без нейните познания и ръце нямаше да съществуваме. Поддържащата роля се изпълнява от Яна Петкова, която дава приноса си в маркетинговите дейности по проекта.
All wines of the same producer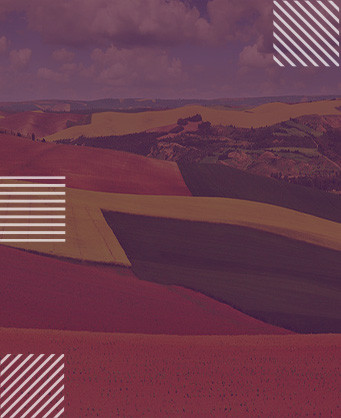 Danubian Plain
The area stretches from the banks of the Danube to the slopes of Stara Planina, covering the fertile Danube plain. It is characterised by a temperate-continental climate with hot summers and a large number of sunny days. The main varieties are Muscat Otonel, Gamza, Cabernet Sauvignon, Merlot, Chardonnay, Aligote, Pamid and others. The region produces dry white wines, some sparkling wines by using the classical method and some quality red wines with rich fruity aroma and fresh taste. Gamza is the typical local variety, also known in Serbia and Hungary as Kadarka. It is a red variety, grown mostly in the regions of Vidin and Pleven, which ripens in late September and gives fresh, fruity and pleasantly harsh wines with a typical aroma of raspberries and wild red berries.
More wines of this region