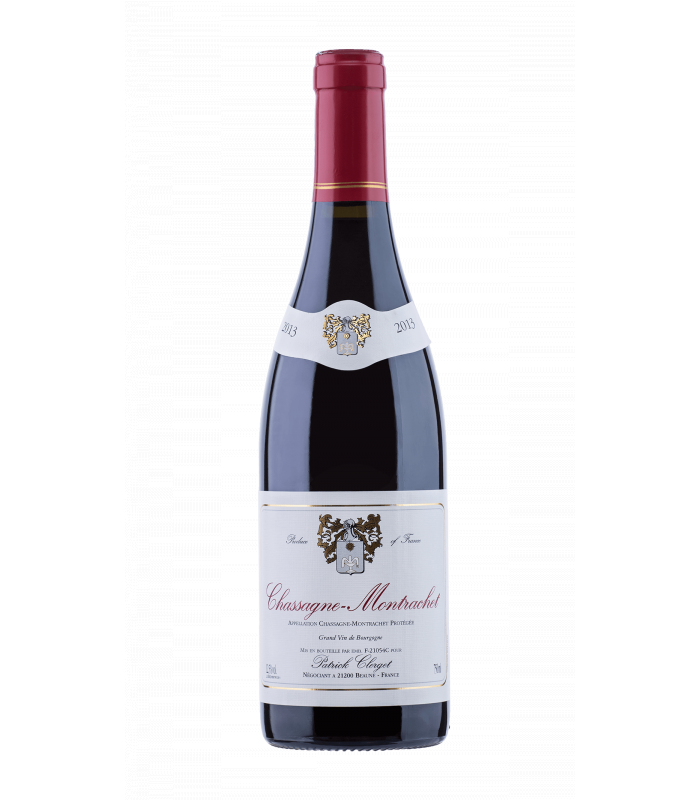 Patrick Clerget, Chassagne-Montrachet AOP Rouge 2013
In stock - delivery within 24 hours on working days for Sofia.
Art. # 0070
Everything that can be expected from the appellation Chassagne-Montrachet. One superb Pinot Noir - elegant and clean, with a saturated garnet-red color, full taste and soft tannins.
Alc. 12.5 %
Profile
Fruit

Body

Tanins

Freshness

Alcohol
Variety
Flavours
Cherry
Sour Cherry
Small Black Fruits
Small Red Fruits
Glass

Serving Temperature

Room Temperature
Food pairing
Raw Dried Meats
White Meats
Soft Cheese
More of the same producer
More about this wine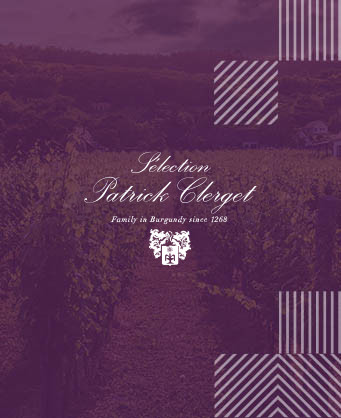 Patrick Clerget
Patrick Clerget Winery is listed in the Guinness Book of Records as the oldest family winery in Burgundy and the world, founded in 1268. It is located in Chablis, a region famous for its unique Chardonnay. Unlike most white Burgundy wines, the saber does not stay in oak barrels, which allows the variety to stand out with incredible purity. In 1994, Mr. Clerget and his wife set up their own company called Selection Patrick Clerget in Beaune, the capital of Burgundy wines. They currently export 2 million bottles of the best French wines a year to 25 countries.
All wines of the same producer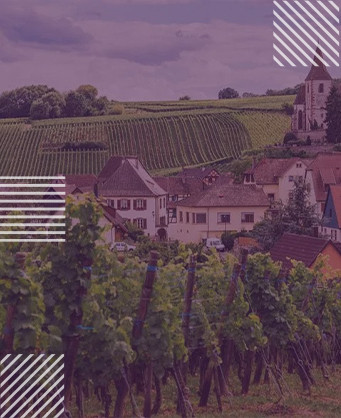 Burgundy
In this area, red wines are produced from one variety - Pinot Noir, but the wines actually vary in quality from light and ordinary to rich, complex and truly majestic. Burgundy is famous for its small vineyards and it is generally believed that the smaller the area of ​​the vineyard, the better the wine. The best Burgundy wines come from Côte d'Or, a strip of only 30 miles, divided in the center into 2 separate parts; Côte de Nuit to the north and Côte de Beaune to the south. The fame of Cotê de Nuits is in the red wines - 95% of Pinot Noir grapes are produced here. Of course, here are some of the best, able to age, the most exotic and expensive wines. The Côte de Beaune produces approximately 38% white wine, 60% red wine and 2% sparkling wine. The white wine variety is exclusively Chardonnay, and the quality varies from the best, Montrachets and Corton Charlemagnes, Meursault, Puligny and Chassagne to the more ordinary Macon Blanc. The former are traditionally aged in small oak barrels, while Macon wines are usually lighter in character and have a good value for money. The red wines from Beaune do not have the fame of their "brothers" from Côte de Nuit, with exceptions here are those who come from Pomard, Corton and Volney. In general, they are lighter in style, but depending on the harvest they can show potential that successfully competes with the Côte de Nuits and beyond.
More wines of this region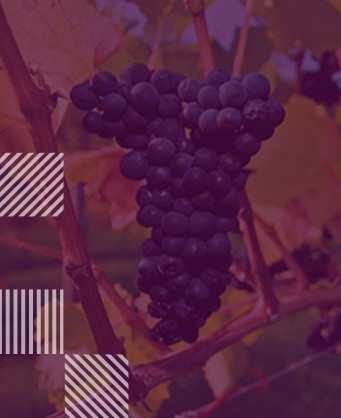 Pinot Noir
Pinot Noir is the dominant red wine grape of Burgundy, a challenge for every single vine grower and wine producer. It can be found in Germany (as Spätburgunder), Italy (Pino Nero), Chile, South Africa, Australia, New Zealand and the USA. The wines show a specific aroma of red berries and cherry depending on the vinification method employed - from fresh red cherries in lighter wines to stewed black cherries in weightier examples, many of them also showing hints of earthy flavours.
More wines of the same variety