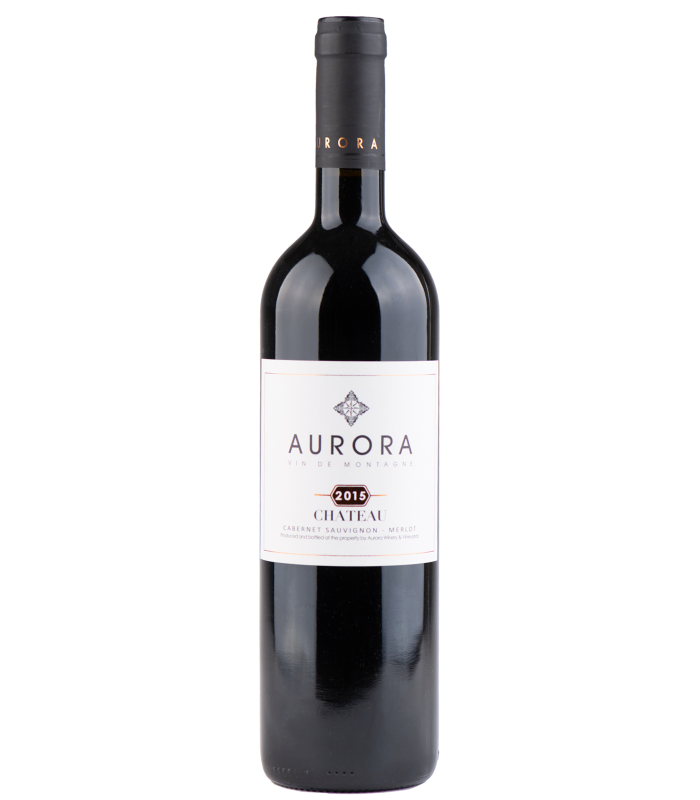 Aurora "Château" 2015
In stock - delivery within 24 hours on working days for Sofia.
Art. # 1292
This wine is from carefully selected vineyards, which portray the charms of a Cabernet Sauvignon from McLaren Vale. The year is characterized by low, but high quality yield with an expressive aroma. It matures in new and old French oak barrels for up to two years.
Profile
Fruit

Body

Dryness

Tanins

Alcohol
Variety
Flavours
Coffee
Spices
Small Black Fruits
Soil
Glass

Serving Temperature

Room Temperature
Food pairing
Red Meats
Raw Dried Meats
Soft Cheese
More about this wine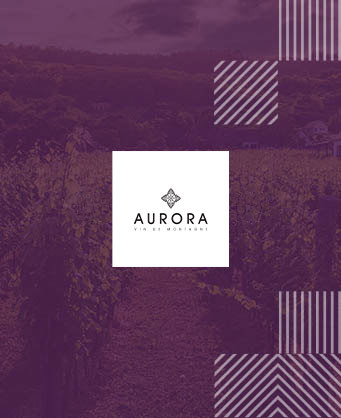 Aurora Winery
The beginning is quite normal for Aurora winery - Dr. Fadi Geara and his family started producing small batches of wine as a hobby over the weekend on the run from his profession as an oncologist, as well as a small local production of Arak - only for family members and a few customers. It was not until the early 2000 that they began their official wine journey. Today, Fadi and his daughter Andrea are committed to this boutique production, strictly following the principles of organic farming and oenology. The vineyards of Aurora are nestled in the Mediterranean mountains, surrounded by oak and olive trees, on terraced terrains to retain the necessary rainwater and ensure good drainage. The name Aurora is inspired by the nearby village of Aoura, where vines are grown, overlooking the Mediterranean Sea, taking into account the symbolism of dawn - the first appearance of light in the sky before sunrise. The vineyards are located at 850 to 950 m above sea level in three different plots. Aurora Wine Cellar practices "dry" agriculture without additional watering. Limestone soils come to the rescue here, allowing soil temperatures to stay cool all year round. Thus, all wines in the portfolio are an expression of this unique mountain terroir, a consequence of the Mediterranean microclimate and cool soils.
All wines of the same producer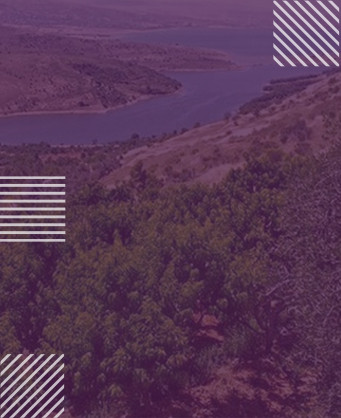 Bekaa Valley
The Bekaa Valley is the heart of modern Lebanese wine - almost 90 percent of it is produced here. The long narrow valley is an oasis of agriculture and viticulture, which stretches for about 65 kilometers between the mountains of Lebanon and Anti-Lebanon. These mountains are the key factor for terroir here, as they provide protection from deserts in the east and sea rains in the west. The first vineyards of Bekaa Valley were planted with Cinsault, which was later joined by other French vine varieties: the red Carignan, Grenache, Syrah, Mourvedre, Cabernet Sauvignon and Merlot and the white Uni Blanc, Clairette and Chardonnay. The oldest winery in the area is Chateau Ksara, which was established by the Jesuit Christians of Taanayel (Tanail) in the 19th century. Chateau Musar, founded in 1930, is another long-established mansion in the valley and perhaps the most famous in the world. A 1979 publication in Decanter magazine by Michael Broadbent played a key role in opening up export markets, which helped establish Chateau Musar's name as a major Lebanese winemaker. The end of the civil war in the country in 1990 sets the beginning of modernisation and focus on quality production, which leads to the emergence of more small boutique family wineries.
More wines of this region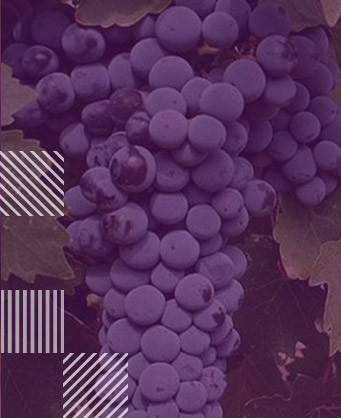 Cabernet Sauvignon
This is probably the most famous red wine grape variety on Earth - a natural crossing between Cabernet Franc and Sauvignon Blanc. From its origins in Bordeaux, this vine has successfully spread to almost every wine growing country in the world. Cabernet Sauvignon wines always demonstrate a handful of common character traits: deep color, excellent tannic structure and aromas of black berries and spices.
More wines of the same variety