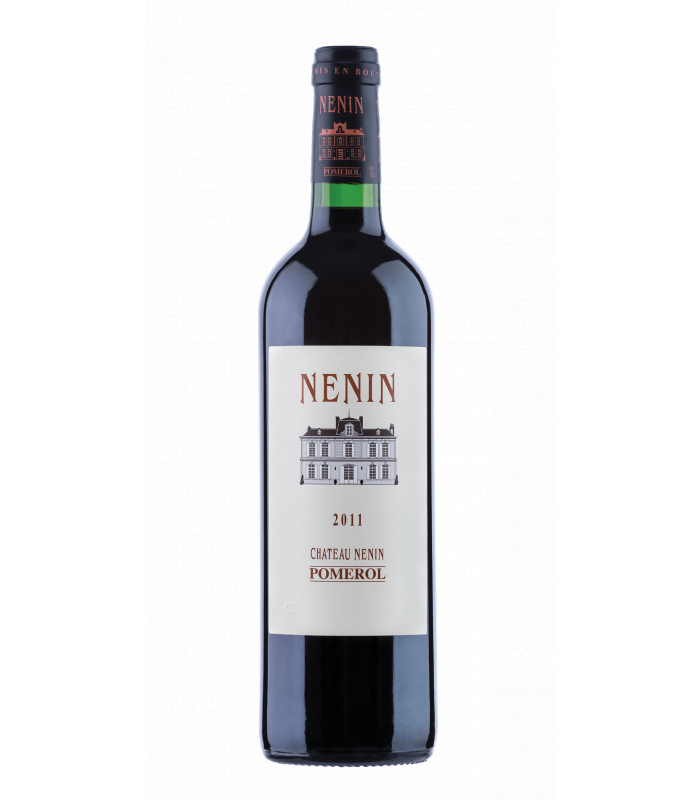 Château Nenin Saint Emilion 2011
Out of stock
Art. # 0041
Merlot's sweet notes, combined with the long-lasting aging in oak barrels and the distinctiveness of Pomerol, make this wine unique and memorable.
Alc. 13.5 %
Profile
Fruit

Body

Tanins

Freshness

Alcohol
Variety
Flavours
Chocolate
Small Black Fruits
Flowers
Truffle
Glass

Serving Temperature

Room Temperature
Food pairing
Red Meats
Raw Dried Meats
Soft Cheese
More about this wine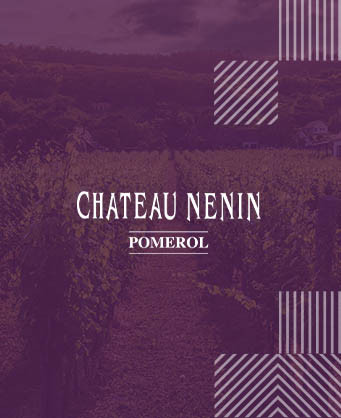 Château Nenin
The winery is located in Bordeaux, one of the largest on the southwestern slopes of Pomerol. The chateau's consultant is one of the world's most prominent oenologists, Michel Rolland. The vineyards cover an area of ​​26.5 ha and are planted with 78% Merlot, 21% Cabernet Franc and 1% Cabernet Sauvignon. Over the years, Cabernet Sauvignon has been reduced at the expense of Merlot, which gives the wine softness and depth. The soil is mainly gravelly and clayey-sandy, with little iron content. The average age of the vines is 30 years, some of the oldest are 50 years old. The wines produced in the chateau are characterized by a firm structure and freshness. Some describe them as "rather masculine wines." Like all great Pomerol wines, Château Nénin blooms over time, and depending on the harvest, it can take between 10 and 25 years.
All wines of the same producer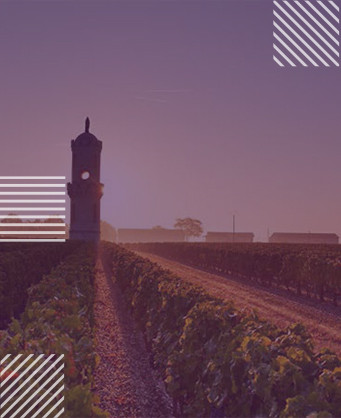 Bordeaux
Bordeaux is perhaps the most famous wine region in France. It stretches 130 kilometers inland from the Atlantic coast. In 2018, 111,000 hectares of vineyards were registered, a figure that remains largely constant over the previous decade. The main varieties grown here are Merlot, Cabernet Sauvignon, Malbec, Petit Verdot and Cabernet Franc and they are used to make different wines, each producer having its own blend and proportions of mixing the varieties. Here are produced some of the most famous, most expensive and long-lasting wines in the world - the well-known subregions Medoc, Graves, St. Emilion, Pomerol and many others. Bordeaux is divided by the Gironde River on the left and right banks. Characteristic of the left bank (Medoc, Haut Medoc, Graves) is the more serious presence of Cabernet Sauvignon in the blend of wine, while on the right bank (St. Emillion, Pomerol) merlot predominates. In addition to red wines, Bordeaux is famous for the production of white, mainly a blend between Sauvignon Blanc and Semillon, with the Sauternes subregion and the leading Chateau d'Yquem, famous for its complex and multi-layered, aromatic and sweet botrytized dessert wine.
More wines of this region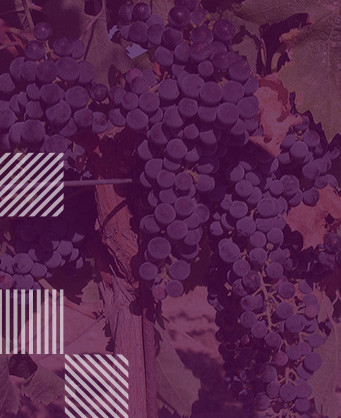 Merlot
Southwest of France is Merlot's birthplace - the regions of Saint-Émilion and Pomerol. Merlot is nowadays widely planted across the world much like Cabernet Sauvignon because it is an early maturing grape variety and because of its ability to ripen fully even in slightly cooler climates. Smooth, velvety, soft and rounded - an "easy drinking" wine with tender tannic structure - these are the common descriptions of Merlot wines.
More wines of the same variety