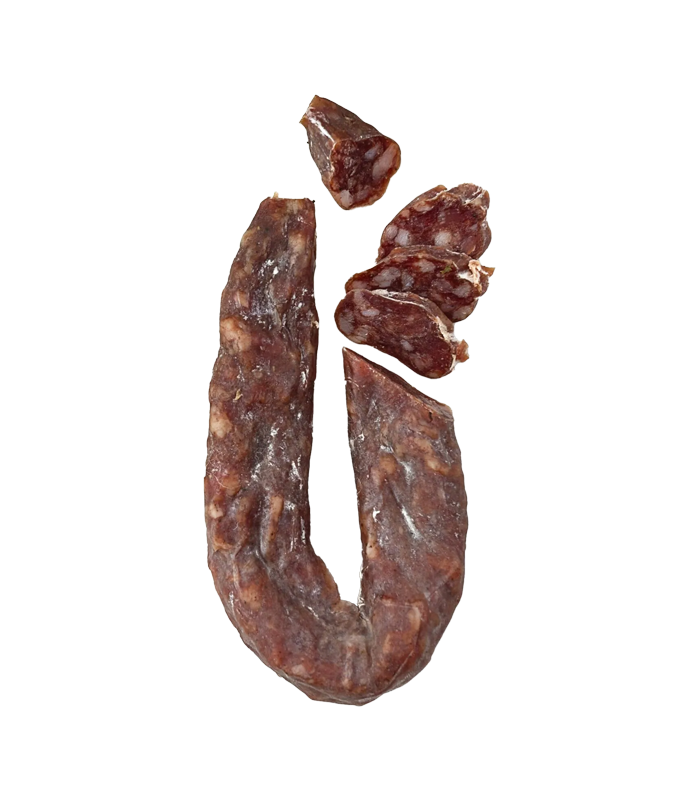 Fuet with Black Beer from Montseny
In stock - delivery within 24 hours on working days for Sofia.
There is no loyalty program active for this product.
Art. # 4936
The best of both feasts come together to create this unique piece of cold meat: premium Catalan foie gras mixed with Black Beer DO. Montseny to create this delicious futte. Incomparable taste with a special inner dark color.
Barcelona rewards the world with this foie gras, made entirely from the finest pork back and tripe, mixed with chopped pork mass, salt and ground black pepper. The special touch is given by Black Beer DO. Montseny Mountain, which produces this powerful taste. All of them are filled on a natural shell and allowed to set well to give their optimal performance peak of setting.

Contents: Pork 96%, salt, natural flavor, sucrose, spices; antioxidant: sodium acetate, ascorbic acid, calcium lactate, citric acid, black pepper, preservatives: potassium nitrate, sodium nitrite. Gluten free. To be stored: from 0°C to +4°C.
Energy value for 100 g -1728 kJ. / 416 kcal.
This product is from the Chilled section! These items are affected by sudden temperature changes! When ordering by courier, Seaweed is not responsible for the commercial appearance of the product. We can guarantee it when delivered by our courier only within the Sofia!
More of the same producer
More about this product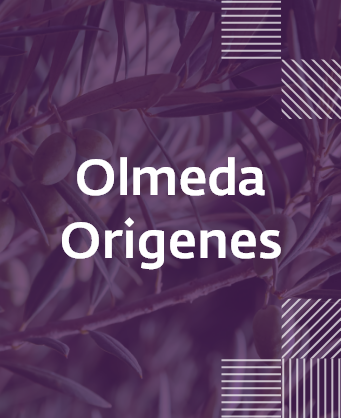 Olmeda Origenes
Ето как описва историята на Olmeda Origenes неговия директор и основател Хесус Пелаес : "Баща ми се наслаждаваше на живота си в къщата си в Олмеда де лас Фуентес, с приятелите си. Той обичаше добрата храна и страхотните вина, които удължаваха времето, прекарано на масата с оживени дискусии. Той мечтаеше да напусне големия град и да преоткрие простите неща, да се върне към изгубените традиции и да се наслади на автентичните продукти на земята. С носталгия си спомняше детството си, дълбоките миризми и фините вкусове, които витаеха в кухните на неговото детство. Това е Olmeda Origenes: търсенето на най-добрите продукти, избрани от провинциална Испания. Почит към един град, който символизира богатството на традиционната испанска кухня. Доброто готвене е просто и това е, което търсим: Произход на град, който не трябва да харчи твърде много, за да яде най-доброто от земята. Баща ми казваше, че трябва да търсиш душата в произхода. Баща ми беше прав!"
All wines of the same producer