Kisi Amber Sister's Wines 2017
Out of stock
Art. # 1311
Ето едно по-сложно вино, в стилистиката на оранжевите вина. Нека да припомним, защото никога не е излишно, че оранжевото вино е всъщност бяло вино, произведено по технологията на червените вина – в контакт с ципите и семките на виното, обикновено в открити съдове или амфори. В този случай – в грузински квеври (големи по размер амфори).
Истинското име на Джон Окрос е Джон Окурашвили, а пътят му до виното е още по-интересен – от блестящ софтуерен и телеком инженер до собственик на имение от 5.5 хектара в Кахетия.
Както повечето от оранжевите грузински вина, така и това прекрасно творение от местния сорт Киси, е без никакви добавки и сулфити.
Alc. 14.5 %
Glass

Serving Temperature

Cold
Food pairing
Fish
Raw Dried Meats
White Meats
More about this product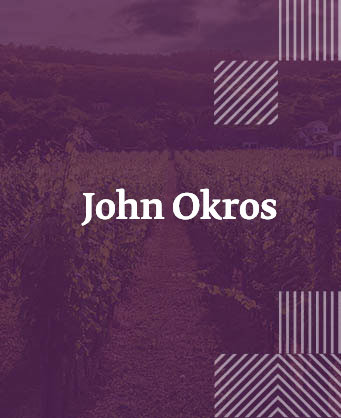 John Okros
John Okros is a small family winery located in the town of Sighnaghi, in the Kakheti region of eastern Georgia. Like many other producers in Georgia, for owner John Okruashvili, the focus of winemaking lies in the passion for ancient wine rituals. Its white and amber wines are based on local varieties such as Rkatsiteli, Mtsvane and Tsolikuri, which stay in large clay kvevri between 1.5 and 6 months. In addition to wine, John Okros also produces five types of Chacha.
All wines of the same producer