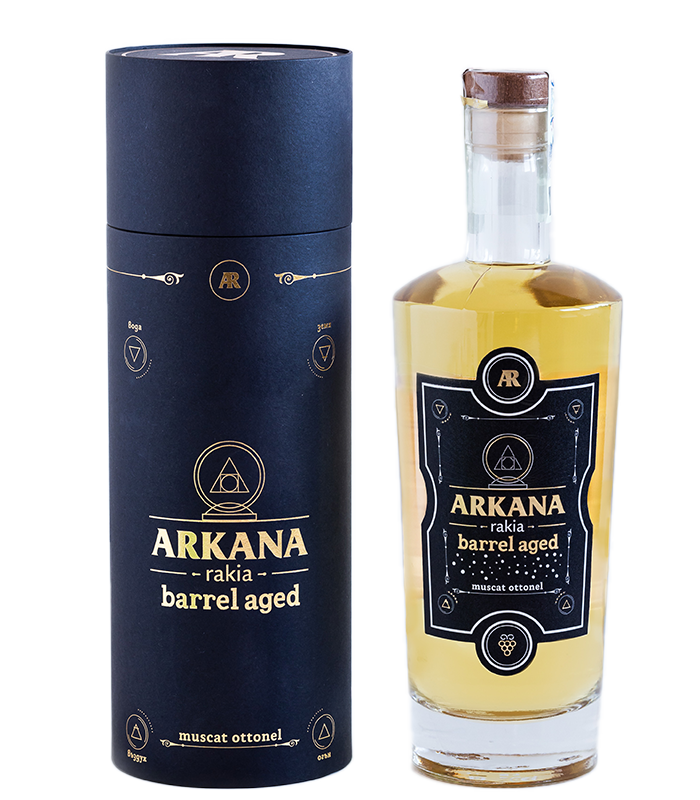 Arkana Barel Aged 0.7l
In stock - delivery within 24 hours on working days for Sofia.
Art. # 4188
Grape wine brandy from Muscat Ottonel, aged 18 months in oak barrels; in a luxury box.
The vineyards for the production of our Arkana Barrel Aged Brandy are located on the low, hilly slopes of the Sredna Gora Mountains, in the region of the village of Lesichovo, between 250-350m above sea level, the exposure of which determines the even sunlight. The Topolnitsa River crosses the village in its lower reaches and is a leading factor in the mild microclimate, contributing to the full and timely ripening of the grapes.
They are grown organically, without the use of pesticides and herbicides, and fertilisation is by manure and inter-row grassing. The majority of the 134 acres of vines are young - 3-4 years old, just coming into fruiting, but the company is also restoring old plantings of the Muscat Ottonel variety (over 50 years old), and also owns about 20 acres of well-developed 10-11 year old vines.
More of the same producer