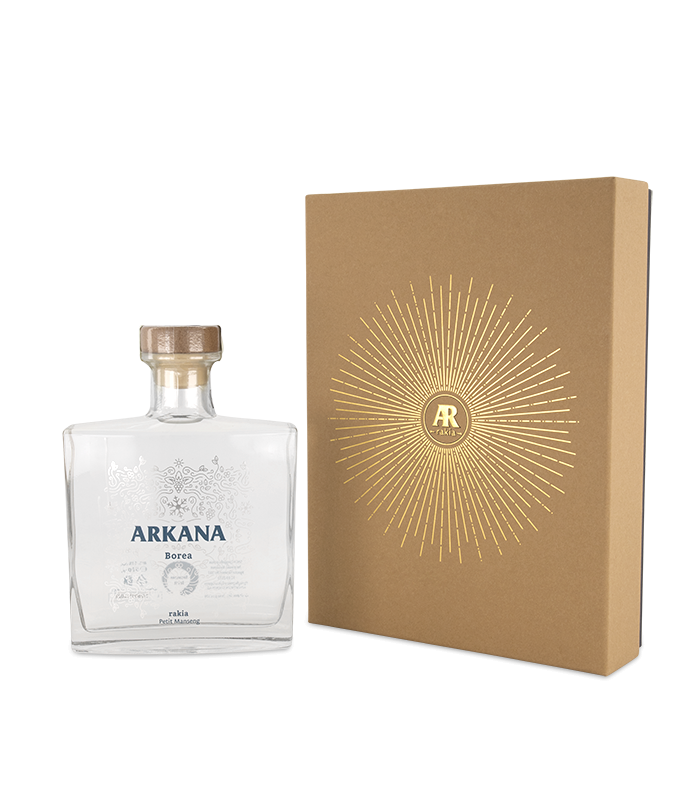 Rakia Arkana Borea 0.5l with Gift Box
In stock - delivery within 24 hours on working days for Sofia.
Art. # 3997
Born among the gusts of the winter winds, Arkana Borea carries within itself the power of the ruler of the north - the Greek god Boreas.
Our spirit of discovery and natural tendency to experiment led us on a winter adventure with Petit Manseng, raised on the cool shores of the Black Sea at Cape Kaliakra. The Petit Manseng variety is extremely suitable for the production of delicate dessert wines, therefore it is most often harvested late, only at the end of November and after a serious accumulation of sugars in the grapes.
Our harvest took place at the beginning of December, so Arkana Borea is also our winter brandy - we would even say Christmas, because as a result of the grapes almost turning raisin in the vineyard, the brandy acquired ethereal aromas of honey, raisins, wax and citrus fruits
More of the same producer