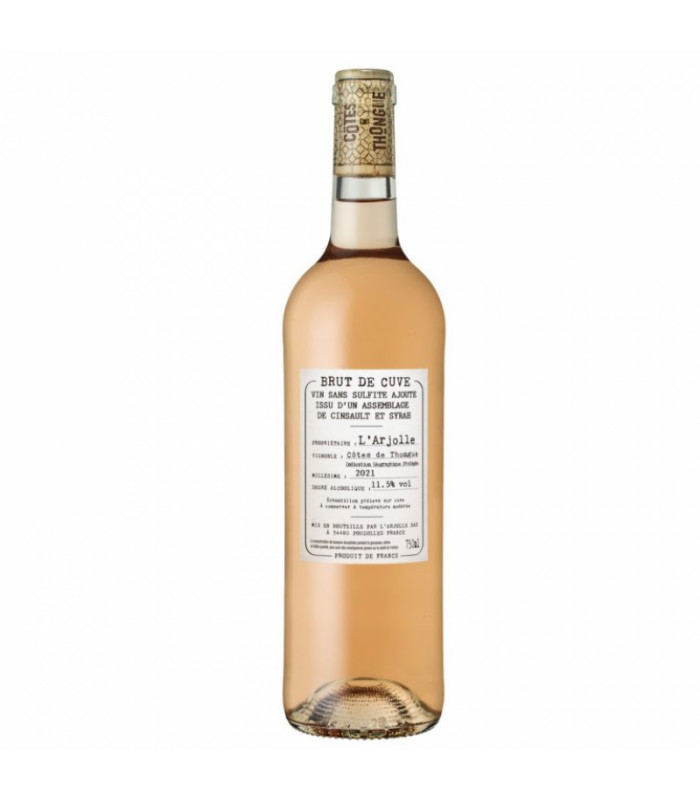 Брут дьо Кюве Розе Аржол 2021
Out of stock
Art. # 3776
Дегустация: Бледорозов цвят. Свеж и плодов букет с аромати на ягода и малина.
Винификация: Ферментация в стоманени резервоари.
Преди бутилиране на виното се добавят фините утайки, които служат като "консервант", допринасяйки естествено със своите антиоксидативни свойства.
Alc. 11.5 %
Profile
Fruit

Body

Dryness

Freshness

Alcohol
Glass

Serving Temperature

Cold
More about this wine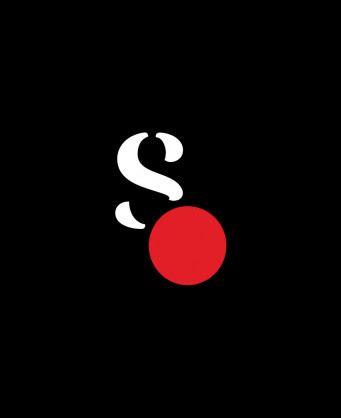 Domaine de l'Arjolle
The Arjolle mansion was founded in 1974 by Prosper and Louis-Marie Teisserenc, and their first harvest was in 1978. In 1982, the magnificent Château de Margon, located about three kilometers from Arjolle, was added to the mansion. In 1985, the team was joined by Charles Duby and Guilhem de Fozières, advocates of working with respect for nature. During a trip to California, Louis-Marie developed a passion for Zinfandel, which led to the planting of 1 hectare in the Pouzolles community. This is how Arjolle's unusual Z was born: the first wine in France made exclusively from the Zinfandel variety. In 2004, François (Louis-Marie's son) and Roch (Prosper's son) added ten new hectares of vineyards - with the varieties Carménère, Muscat Petits-Grains and Viognier. Since 2014, Simon (Louis-Marie's son) and Geoffroy de La Besnardière have also joined the wine project.
All wines of the same producer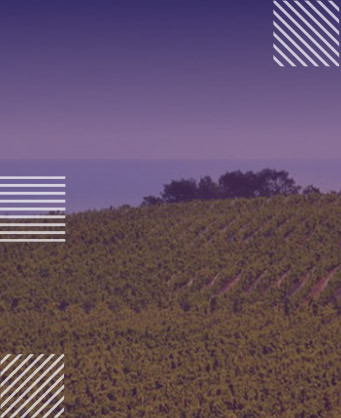 Languedoc-Roussillon
Лангедок е бил важен център за винопроизводство в продължение на няколко века, като пристанището Сете и връзката с Атлантическия океан през 17 -ти век Canal du Midi осигуряват ключови търговски пътища. Връщайки се назад, има доказателства за римско винопроизводство в района. Руините на винарска изба от първи век се намират близо до Клермон на запад от Монпелие. Средиземноморският климат и изобилната земя с почви, вариращи от скалист пясък до гъста глина, отдавна се смятат за много подходящи за производството на вино. Наследството на Лангедок-Русийон обаче често се пренебрегва в съвременната епоха, тъй като регионът придоби репутация за производство на количество над качество. Днес лицето на виното Лангедок-Русийон е драстично променено. Засадени са по -жизнеспособни сортове грозде, а имена като St Chinian, Faggères, Corbières, Pic St Loup и Terrasses du Larzac са все по -известни сред сомелиерите и любителите на виното - а вината често се предлагат като страхотно съотношение цена-качество във винените листи на най-добрите ресторанти.
More wines of this region