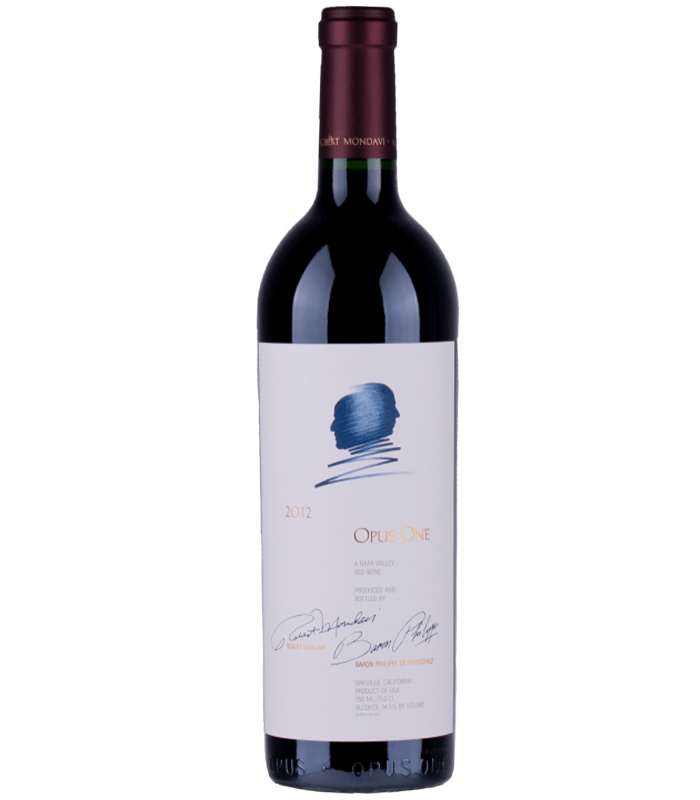 Opus One 2012
In stock - delivery within 24 hours on working days for Sofia.
Art. # 0625
Семейство Мондави и Ротшилд отварят заедно Opus One през 1978г. и днес едноименнното вино е сред най-желаните вина от колекционери. Отлежава 18 месеца в нови френски барици и 18 месеца в бутилка преди пускане на пазара.
Alc. 14,5 %
Profile
Fruit

Body

Tanins

Freshness

Alcohol
Flavours
Black Currant
Small Black Fruits
Small Red Fruits
Soil
Glass

Serving Temperature

Room Temperature
Food pairing
Red Meats
Hard Cheese
Roasted Vegetables
More of the same producer
More about this wine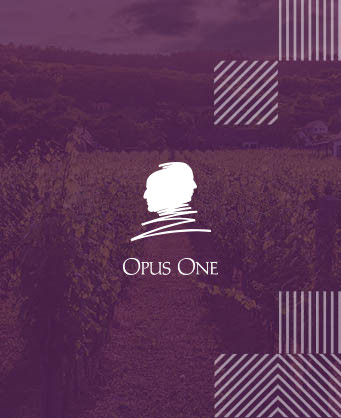 Opus One
Opus One is a wine producer located in Oakville, Napa Valley, California, known for its Bordeaux-style blend based on Cabernet Sauvignon. Opus One was founded by Baron Philippe de Rothschild, owner of Château Mouton Rothschild in Pauillac, France, and the famous wine producer from the Napa Valley, Robert Mondavi. Combining the great wine traditions and innovations of the two families, the unique goal of the founders is to create an exceptional wine in the heart of the Napa Valley. At the time, such an investment by a legendary Bordeaux family helped establish the Napa Valley's reputation as a world wine region. The first harvests bore the label Napamédoc, while in 1982 the first Opus One was released, borrowing the name from classical music, where it served to denote the first significant work of a composer. It matures in French oak barrels for about 18 months and is a blend of mostly Cabernet Sauvignon and smaller quantities of Cabernet Franc, Petit Verdot, Merlot and Malbec. The second wine, called Overture, is a combination of batches from different vintages that did not enter the final blend of Opus One. They spend extra time in the barrel to develop a more accessible and early performance. Without a doubt, Opus One is one of the best and most famous wineries in California.
All wines of the same producer
California
California is the largest and most important wine region in the United States. It extends to an impressive ten degrees latitude, which inevitably offers a variety of climatic and microclimatic conditions. And when you add the relief diversity - mountains, valleys, plains and plateaus, it becomes clear that there is a truly amazing selection of terroirs. The country's viticultural history dates back to the 18th century, when settlers and missionaries made their way to the west coast. However, California wines have only gained worldwide fame in the last few decades - and especially after the Paris verdict of 1976, when in a blind tasting, Californian representatives in both white and red wines won without appeal to the French. Today, California hosts some of the world's largest wine companies, as well as some boutique wineries with cult and expensive wines, the subject of connoisseurs and collectors. The main varieties grown in California are Cabernet Sauvignon and Chardonnay, but recently Pinot Noir, Merlot and Syrah wines have also been successful. Perhaps the most distinctive and terroir variety in California (and in the United States as a whole) is Zinfandel (Primitivo in Italy), which has found wonderful conditions for development here. The cooler and northern regions, closer to the Atlantic coast (Sonoma), are more suitable for cooling Pinot Noir and Chardonnay, while inland - Napa - is home to the most famous red wines in California based on Cabernet Sauvignon.
More wines of this region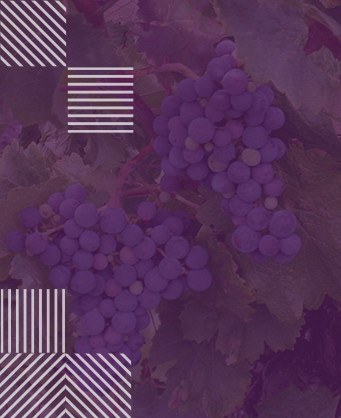 Abrostine
Abrostine is an ancient and almost extinct grape variety for red wine from Tuscany. Today, only one producer, Podere Santa Felicità, makes wine of this variety. It is called Sempremai Sorte, the name symbolizes the uncertainty of Abrustin's fate. Sempremai is made up of two Italian words - sempre ("always") and mai ("never"), while sorte means "destiny". The variety goes well with local Tuscan specialties - pasta alla buttera (pasta with foam with Italian sausage and tomatoes), roasted eggplant with garlic and aged Parmesan.
More wines of the same variety