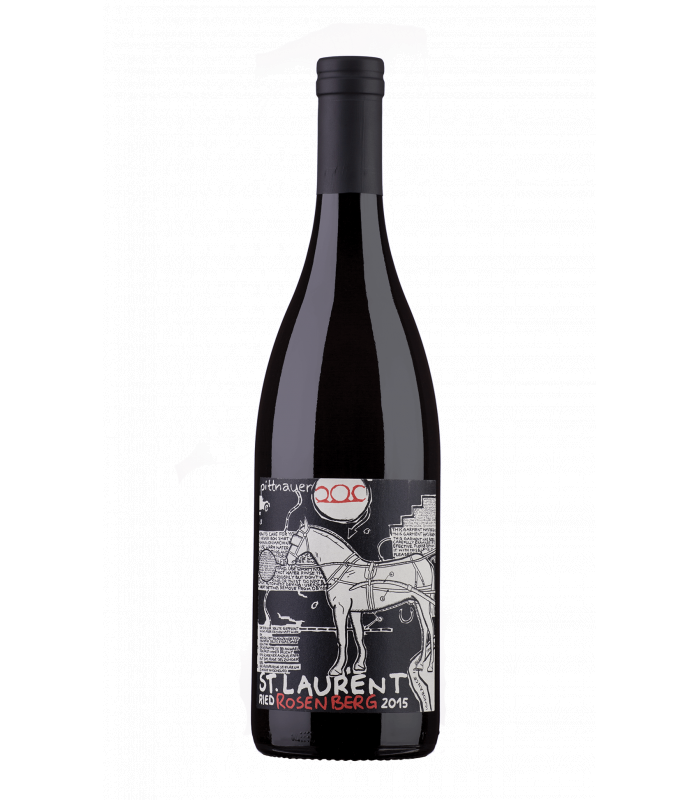 Weingut Pittnauer St. Laurent Rosenberg 2015
In stock - delivery within 24 hours on working days for Sofia.
Art. # 0388
The idea for this wine is for it to be deep, energised, and very complex - a real reflection of its terroir. It has a spontaneous fermentation, it matures in 500l barrels and it is not filtered. It is a clean and uncompromising wine.
Alc. 13 %
Profile
Fruit

Body

Tanins

Freshness

Alcohol
Variety
Flavours
Cherry
Spices
Small Red Fruits
Mineral Flavors
Glass

Serving Temperature

Room Temperature
Food pairing
Red Meats
Raw Dried Meats
White Meats
Maturity
Ready, but will improve
More of the same producer
More about this wine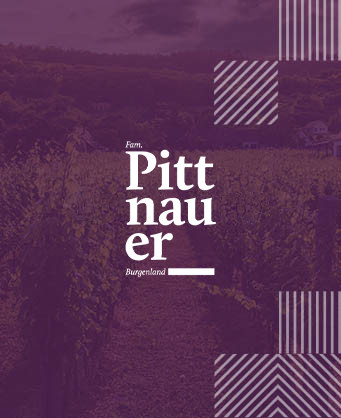 Weingut Pittnauer
Gerhard and Brigitte PITTNAUER Winery is located in the town of Gols, Neusiedl am See, Burgenland, Austria. 18 hectares are cultivated with 90% red grapes. The soils are mostly sandy-clayey. In the last 6 years, 6 hectares have been transplanted, mainly with the St. Laurent. Uncompromising in quality, the Pittnauer family builds a loyal customer base - at home and abroad, and wins awards. Their Pinot Noir and St. Laurent, which is by no means the easiest to look at, enjoys the sensitive hand of Gerhard Pittnauer and is among the best Austrian wines - every year. Since 2006 the winery is certified as an organic producer. Gerhard says: "I love wines reduced to their essence - both in making and drinking.
All wines of the same producer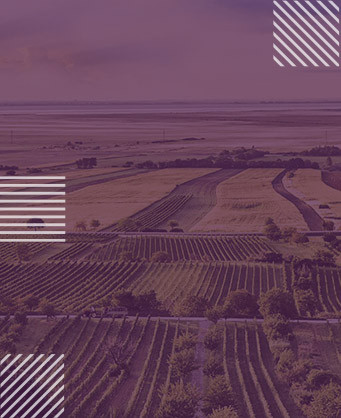 Burgenland
Регионът Бургенланд е един от основните винарски региони на Австрия. Бургенланд се намира на около час път от град Виена в източната част на Австрия. Този винен регион споделя граница с Унгария. В резултат на това много от бургенландските вина са подобни на унгарските. Регионът Бургенланд е дълга ивица земя от река Дунав до юг на Австрия. Избите в този регион са известни със своя специфичен архитектурен стил, известен като "Винена архитектура". Бургенланд е не само винен регион, но и прекрасна ваканционна дестинация за всички, които го посещават. Винен регион Бургенланд има дълга история на лозарство и с гордост се представя като център на червеното винопроизводство в Австрия, което е най -известно с бялото си вино. Въпреки славата си на най -добрия производител на червени вина в Австрия, Бургенландският винен регион е известен и с производството на сложни бели и необикновени сладки вина. Лозите на Бургенланд са засадени върху 13 840 ха земя, в четири подрегиона. Континенталният панонски климат в региона го прави идеален за отглеждане на лозя. Различните видове тероар ​​в различните подрегиони на Бургенланд позволяват производството както на червени, така и на бели вина. В Бургенланд почвата е контраст на тебешир по склоновете на планината Лайтхаберг и пясъчни почви на изток. В района на Айзенберг в южната част на Бургенланд почвата е изградена от слоеве базалт. Районът Neisiedlersee в Бургенланд е добре известен със своите лозя, които са красиво засадени край брега на езерото. Избите в Neisiedlersee произвеждат отлични десертни вина. Регионът Mittelburgenland е мястото, където се извършва по -голямата част от производството на червено вино в Бургенланд. Тези вина най -често се произвеждат от сорта грозде Блауфранкиш. В малка част от Бургенланд, известна като Ръст, фокусът е върху производството на сладко вино, известно като Рустър Аусбрух. Това вино е направено от грозде, което е оставено на лозата достатъчно дълго, за да изгние. Тази категория вино съществува само в Австрия и е истинско удоволствие за пиене.
More wines of this region