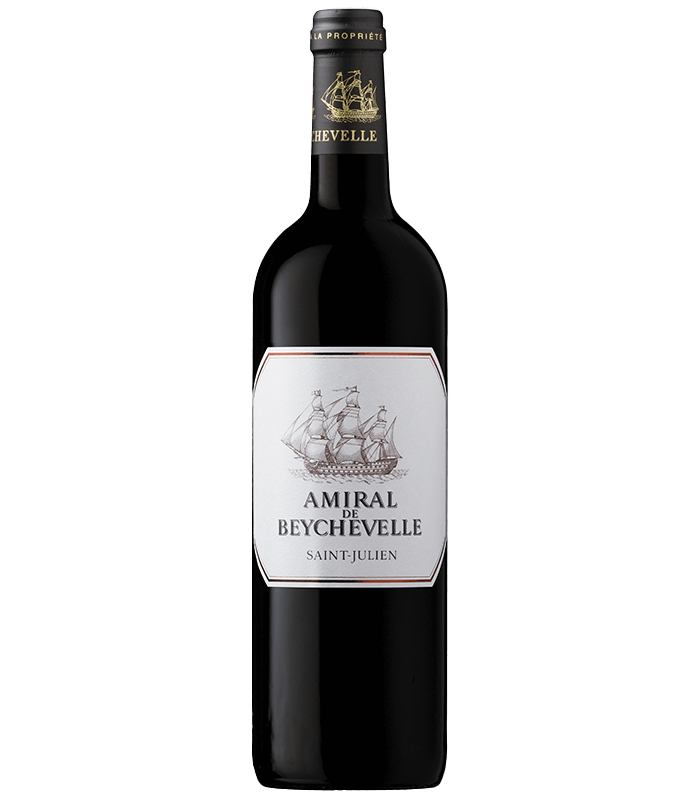 Chateau de Beychevelle L'Amiral de Beychevelle Rouge Saint-Julien 2016
In stock - delivery within 24 hours on working days for Sofia.
Art. # 3828
The second wine of the magnificent Château Beychevelle is Amiral de Beychevelle.
Although produced from younger vines, Amiral de Beychevelle is made using the same meticulous sorting and traditional barrel ageing technology. It has the same elegance and finesse as its older brother, but reveals its character more quickly, offering wine enthusiasts the full vigour of its youth. Depending on the vintage, it can be kept for up to fifteen years.
Glass

Serving Temperature

Cellar temperature
Food pairing
Red Meats
Hard Cheese
Chocolate
Maturity
Ready, but will improve
More about this product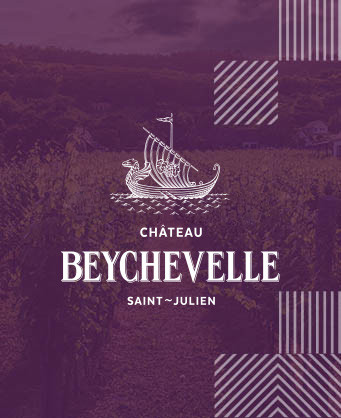 Château Beychevelle
Château Beychevelle разполага с 250 хектара земя, около 90 от които са лозя. Останалата част се състои от гори и пасища, където се отглеждат крави от породата Limousin. Лозята са на средна възраст 30 години и са засадени с гъстота 8 300 до 10 000 лози на хектар; те са развили значителна коренова система, която им позволява да черпят хранителни вещества от дълбоките слоеве на почвата и да се справят с понякога трудните климатични условия, като сушата през лятото. Лозето е засадено с четирите традиционни сорта в Бордо: 52% Cabernet Sauvignon, 40% Merlot, 5% Cabernet Franc и 3% Petit Verdot. Задачата на хората в имението е да изберат правилния сорт за всеки парцел в зависимост от характеристиките на тероара. Ръчното събиране на реколтата позволява да се сортира най-доброто грозде, което след това се винифицира и купажира в легендарни вина.
All wines of the same producer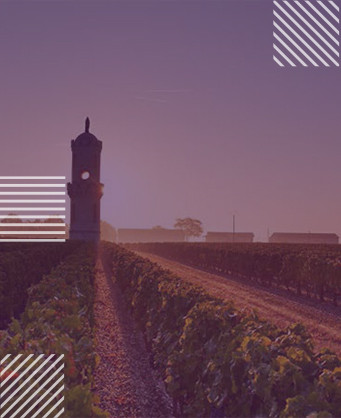 Bordeaux
Bordeaux is perhaps the most famous wine region in France. It stretches 130 kilometers inland from the Atlantic coast. In 2018, 111,000 hectares of vineyards were registered, a figure that remains largely constant over the previous decade. The main varieties grown here are Merlot, Cabernet Sauvignon, Malbec, Petit Verdot and Cabernet Franc and they are used to make different wines, each producer having its own blend and proportions of mixing the varieties. Here are produced some of the most famous, most expensive and long-lasting wines in the world - the well-known subregions Medoc, Graves, St. Emilion, Pomerol and many others. Bordeaux is divided by the Gironde River on the left and right banks. Characteristic of the left bank (Medoc, Haut Medoc, Graves) is the more serious presence of Cabernet Sauvignon in the blend of wine, while on the right bank (St. Emillion, Pomerol) merlot predominates. In addition to red wines, Bordeaux is famous for the production of white, mainly a blend between Sauvignon Blanc and Semillon, with the Sauternes subregion and the leading Chateau d'Yquem, famous for its complex and multi-layered, aromatic and sweet botrytized dessert wine.
More wines of this region