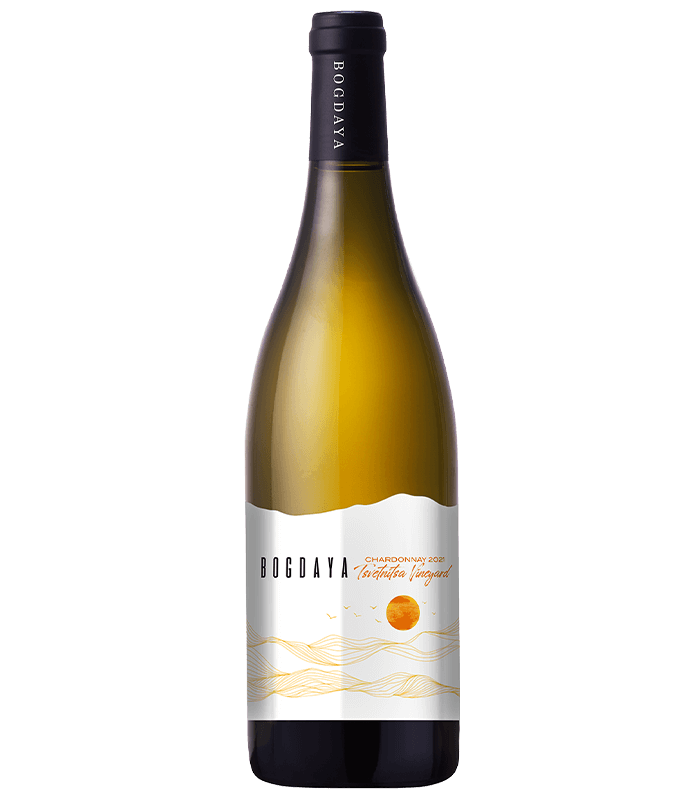 Богдая Естейт Шардоне 2021
Out of stock
Art. # 3734
Елегантен и свеж прочит на този благороден сорт. В стремежа да се изрази тероара по най-автентичния и добър начин, гроздето се преработва по два различни метода, отделно, в неръждаеми съдове. След купажирането им в края на ферментациите резултатът е вино с чист нос с нотки на ябълка и кайсия, семка и костилка. Сочно тяло, хармонично, средно дълго.
Profile
Fruit

Body

Dryness

Sweetness

Freshness
Glass

Serving Temperature

Cold
Food pairing
Fish
White Meats
Roasted Vegetables
More of the same producer
More about this wine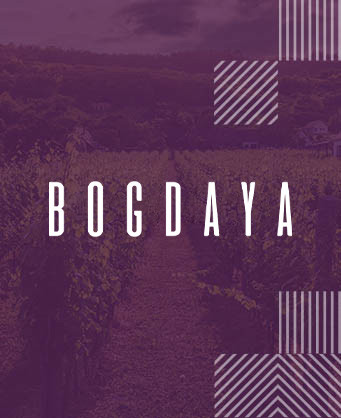 Богдая Естейт
Вдъхновена от традицията за отглеждане на лозя от векове в земите в подножието на Рила, до село Смочево, е създадената през 2020 година ибза Богдая Естейт. Семейна собственост с близо 10 хектара лозя, засадени през 2017. на над 620 м надморска височина в плодородната земя на югозападните поли на Рилския масив, в полупланинското селце Смочево, сгушено в подножието на Поличките алпийски върхове. Най-величественият от тях носи името Богдая. Климатът е с ярко средиземноморско влияние, постоянен прохладен вятър и неповторим полупланински характер. Основен фокус са белите сортове грозде, придружени от величественият Пино ноар, който намира интересен и предизвикателен хабитат за развитието си в полите на Рила.
All wines of the same producer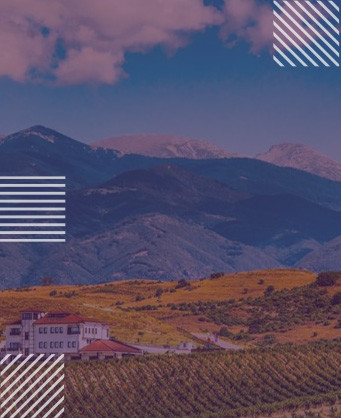 Struma Valley
The Struma Valley region covers the Southwestern part of Bulgaria and the Bulgarian part of Macedonia. The climate of the region is specific and is highly influenced by the warm currents from the Mediterranean Sea. The main grape varieties here are the local endemic Shiroka Melnishka vine, Melnik 55 (cross between Shiroka Melnishka vine and the French variety Valdigie), but also the international varieties Cabernet Sauvignon, Merlot, Syrah and others. Due to the dryer climate and the higher temperatures, the wines develop warm southern tones in the aroma, with nuances of ripe fruit and a densely rich body. Of particular interest are the wines from Shiroka Melnik vine, partly due to the fact that the variety is difficult to grow because it ripens in late autumn. Today, the region is the most dynamically developing in Bulgaria, with many new, small, family owned wineries, increasingly focused on the quality and terroir expression of the wines they produce.
More wines of this region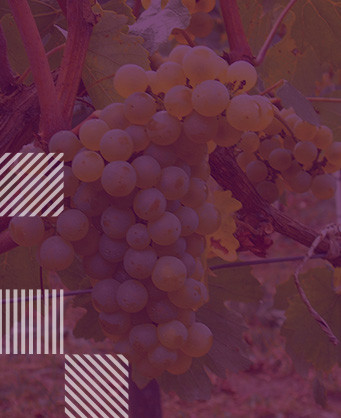 Chardonnay
Chardonnay is the world's most famous white-wine grape and also one of the most widely planted. Of course, the most highly regarded expressions of the variety are those from Burgundy and California, but many high-quality examples are made in Italy, Australia, New Zealand and parts of South America. Describing the flavours of Chardonnay is not easy. This is not thanks to the complexity of the varietal itself but usually due its susceptibility to winemaking techniques - such as Malolactic fermentation which gives distinctive buttery aromas or Fermentation or maturation in oak barrels which contributes to the wine with smokey notes of vanilla, honey and even cinnamon, and not last the lees contact while in barrel imparts biscuity, doughy flavours. And all these incorporated with the varietal aromas of tropical (banana, pineapple and guava) to stone fruits (peach, nectarine and apricot), sometimes even citrus and apple notes. Climate plays a major role in dictating which fruit flavours a Chardonnay will have - warm regions (California, Australia ) make more tropical styles; temperate zones (southern Burgundy, New Zealand) - stone fruit notes, while the very coolest (Chablis, Champagne) lean towards green-apple aromas.
More wines of the same variety