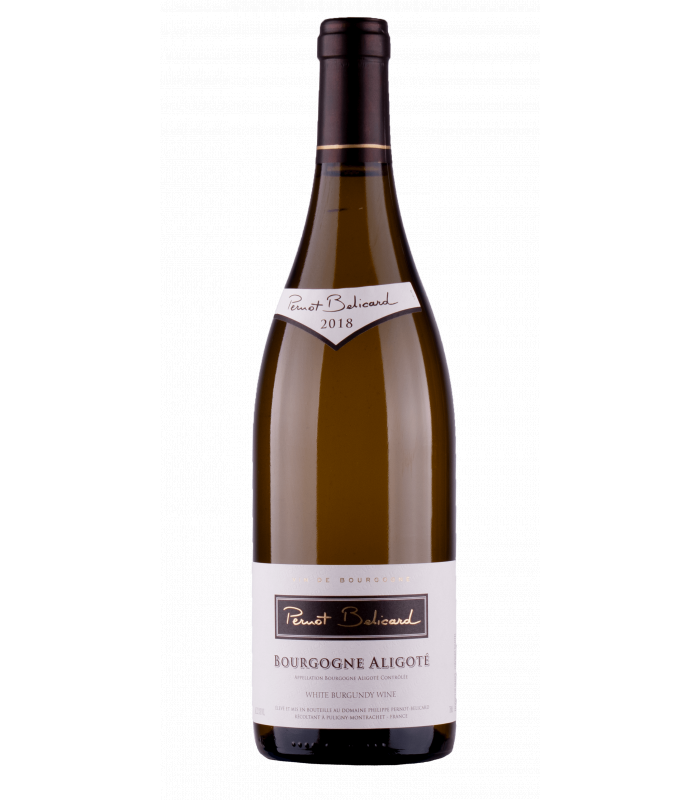 Bourgogne Aligote Pernot Belicard 2018
In stock - delivery within 24 hours on working days for Sofia.
Art. # 2672
Гроздето за това вино идва от 45 годишни лозя в Пюлини-Монраше и е напълно натурално без използване на пестициди. За направата му се следват традиционни за региона методи и техники, а ферментацията започва с диви дрожди. Преминава алкохолна и малолактична ферментация в бъчви от Бургундия, където след това отлежава за 12 месеца.
Glass

Serving Temperature

Cold
More of the same producer
More about this wine
Pernot Belicard
This small six-hectare domaine located in the heart of Puligny-Montrachet is making rapid strides. Philippe Pernot (a scion of the Paul Pernot dynasty) launched the Pernot Belicard label in 2009, gradually selling less and less to the négociants. In the vineyards, he cultivates the soils, de-buds aggressively and takes pains to retain his old vines in good health. The grapes are harvested by hand, with Philippe typically among the earlier pickers in the village. Since 2014, there's more sorting, the grapes passing over a shaker table before being whole cluster pressed. Initially, the wines were bottled to make room for the new vintage, but Philippe, evidently an enquiring mind, felt that something was missing: now, the wines stay in barrel until August, but spend an additional three to six months in temperature controlled stainless steel tanks with the fine lees. The result, he contends (and I concur), are wines that are more integrated and complete. These are already very good wines, and Philippe possesses some enviable parcels, but it is his desire to refine and improve that marks this out as an estate to watch.
All wines of the same producer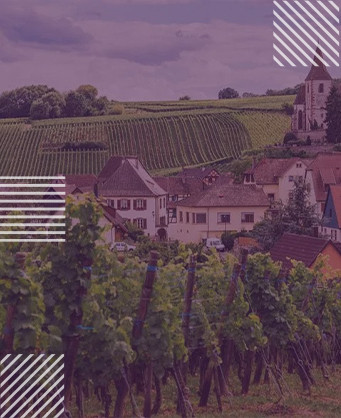 Burgundy
In this area, red wines are produced from one variety - Pinot Noir, but the wines actually vary in quality from light and ordinary to rich, complex and truly majestic. Burgundy is famous for its small vineyards and it is generally believed that the smaller the area of ​​the vineyard, the better the wine. The best Burgundy wines come from Côte d'Or, a strip of only 30 miles, divided in the center into 2 separate parts; Côte de Nuit to the north and Côte de Beaune to the south. The fame of Cotê de Nuits is in the red wines - 95% of Pinot Noir grapes are produced here. Of course, here are some of the best, able to age, the most exotic and expensive wines. The Côte de Beaune produces approximately 38% white wine, 60% red wine and 2% sparkling wine. The white wine variety is exclusively Chardonnay, and the quality varies from the best, Montrachets and Corton Charlemagnes, Meursault, Puligny and Chassagne to the more ordinary Macon Blanc. The former are traditionally aged in small oak barrels, while Macon wines are usually lighter in character and have a good value for money. The red wines from Beaune do not have the fame of their "brothers" from Côte de Nuit, with exceptions here are those who come from Pomard, Corton and Volney. In general, they are lighter in style, but depending on the harvest they can show potential that successfully competes with the Côte de Nuits and beyond.
More wines of this region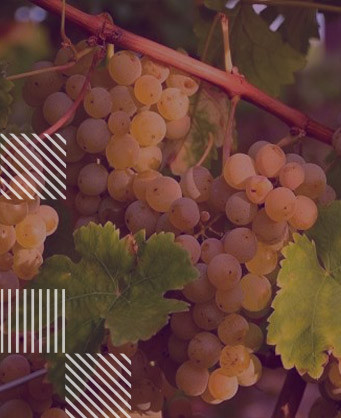 Aligoté
Aligote is best known as the "third" grape variety from Burgundy, most common in Buseron, in the northern part of Côte Chalon. Aligote also plays a key role in Crémant de Bourgogne sparkling wines. Aligote has been part of Burgundy's wine landscape for more than 200 years, planted alongside Chardonnay. This is an early maturing variety, characterized by its resistance to frost. Small quantities of vineyards with Aligote can also be found in the Rhone Valley, where it is used for blending mostly with Chardonnay to create light, fruity white wines from Châtillon- en-Diois. Outside France, Aligoté is particularly prevalent in Eastern Europe - in countries such as Bulgaria and Romania, where Aligoté wines have surprisingly many followers. The plantations in these countries are many times larger than in the traditional home of the variety in eastern France. Wines produced from Aligoté are usually dry in style, with floral and herbal notes. Due to its characteristic natural acidity, it is often used in blends to enhance the aromas of richer but less structured wines.
More wines of the same variety