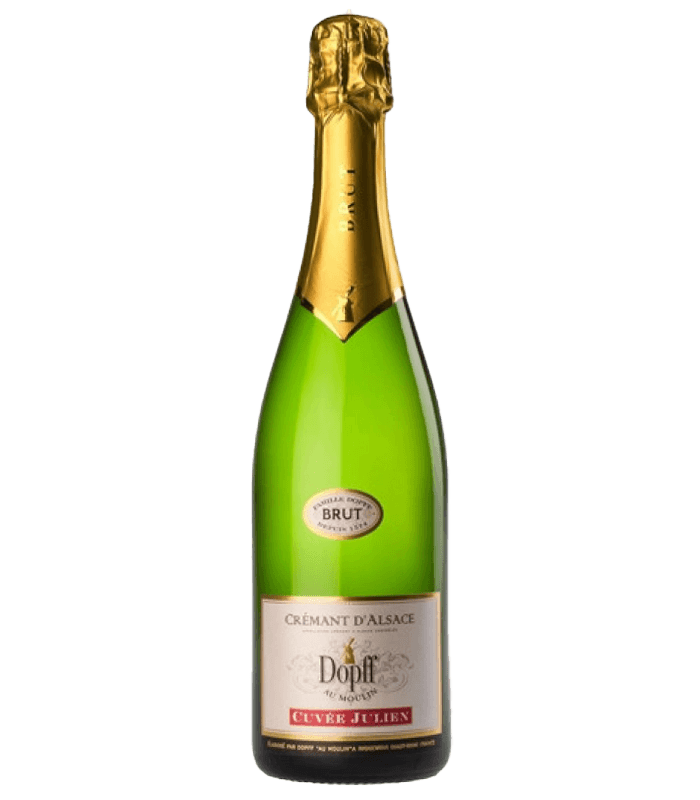 Креман д'Алзас Кюве Жулиен Брут
Out of stock
Art. # 3795
Характеристики: Фини, игриви балончета. Блестящ бледо златист цвят. На нос е свежо и елегантно, с дискретна флорална нотка. В устата е сухо и щедро, с финеса на Пино Блан и структурата на Осероа Блан, подсилени от традиционната ферментация.
Предложения за сервиране: Отличен аперитив както самостоятелно, така и като част от коктейл Кир Роял. Прекрасна компания за ферментирали храни. Оптимална температура на сервиране 6-8°С.
Alc. 12 %
Profile
Fruit

Body

Dryness

Freshness

Alcohol
Variety
Flavours
Citrus
Flowers
Mineral Flavors
Glass

Serving Temperature

Cold
Food pairing
Desserts
Soft Cheese
More about this product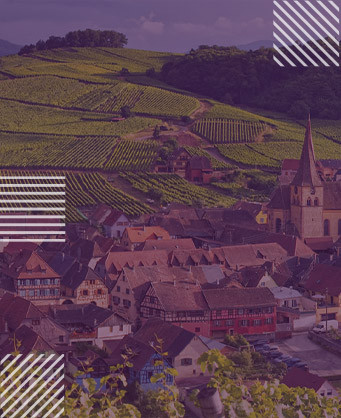 Alsace
Alsace is located in northeastern France, between the Vosges Mountains and the French border with Germany, marked by the Rhine. This is a long, thin region, 185 kilometers from north to south and only 40 kilometers from east to west. The key wine-growing regions here are located on the lower slopes of the Vosges, with eastern and southeastern exposure. Alsace specializes in white varieties such as Riesling, Gewürztraminer, Pinot Blanc and Pinot Gris. These varieties, naturally distributed in neighboring Germany, in contrast, here are produced in a much drier style. The best presented are the dry and mineral Riesling, the spicy and strong Gewürztraminer, which go well with the local cuisine. Other interesting and noteworthy are the light and fresh Sylvaner, as well as Pinot Blanc and Pinot Gris.
More wines of this region