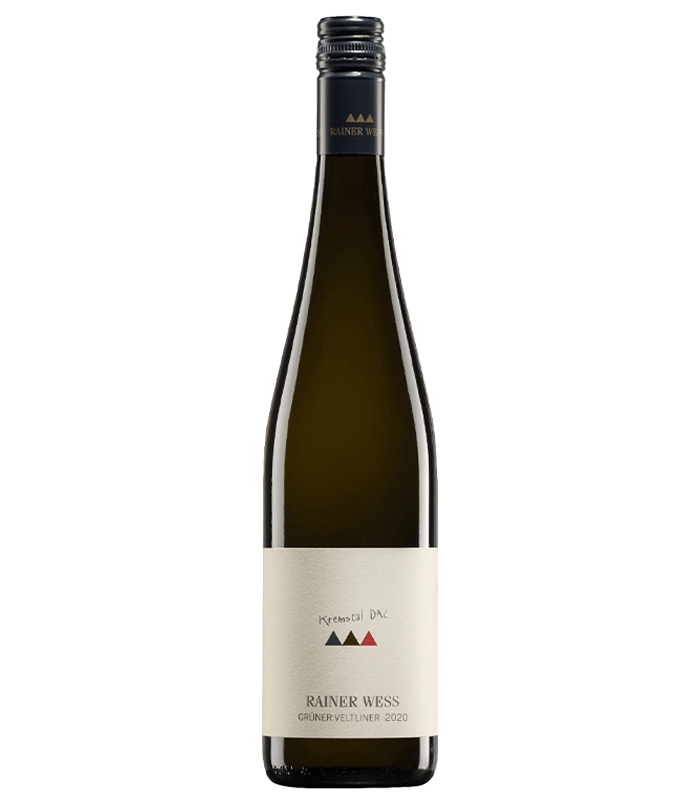 Kremstal Gruner Veltliner Rainer Wess 2020
Out of stock
Art. # 4054
The grapes for our estate wine come from the vineyards Gebling, Frechau und Thalland. The Gebling site was first mentioned in 1284. The wines from the Gebling location are mineral, strong and expressive. The soil consists of a weathered calcareous conglomerate partially covered with loess, which in turn is partially covered by gravel in places. The Frechau vineyards are located on the southeast-facing slope of an east-west oriented ridge. They are underlain by multiple layers of loess that can be up to 20 meters thick. The location of Thalland is very similar to the soil characteristics of the Frechau, but with a little more gravel in the soil, as the vineyards are located a little deeper.
Profile
Fruit

Body

Dryness

Freshness
Variety
Flavours
Green Spices
Mineral Flavors
Citrus Peel
Glass

Serving Temperature

Cold
More of the same producer
More about this wine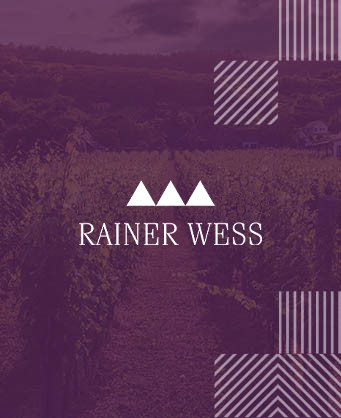 Rainer Wess
The Wachau district is located in the valley of the Danube River, west of Vienna. It is one of the oldest wine regions in Europe and the westernmost, with a cool climate, region in Austria. Grüner Veltliner and Riesling are traditionally grown here - on the same areas. In 2010, Rainer Wess moved to Krems, where he restored a 300-year-old cellar building that belonged to a local convent. The crop is harvested from early October to almost the end of November. Wess waits for the grapes to achieve an optimal balance between ripeness and acidity without using the services of a noble mold. It is picked by hand in small baskets. It is vinified in small series for complete control over the process and preservation of the expressiveness of the variety in the specific plot. Since 2015, the winery has its own red wine of the Pinot Noir variety.
All wines of the same producer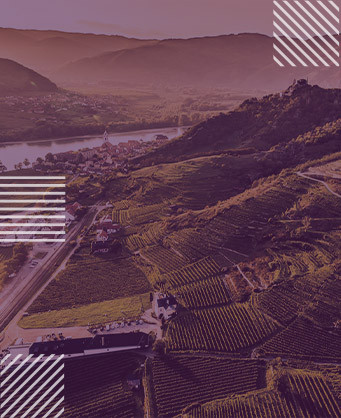 Niederösterreich
Долна Австрия е най -големият австрийски лозарски регион за Квалитетсвайн. Под неговото име са събрани изобилие от винени култури, вариращи от лозови стилове на местни сортове, до отличителни интерпретации на международни типове. Осемте специфични лозарски региона, разположени в региона - със звучни имена като Вахау на запад и Карнутум на изток - могат да бъдат грубо разделени на три климатични зони: Вейнвиертел на север, река Дунав със страничните си долини (Трайсен, Камп и Кремс) на запад от Виена и Панонски Долна Австрия на югоизток. Четвъртичните отлагания, особено дребнозърнестият льос и едрозърнестите терасови чакъли, така благоприятстващи лозарството, са разпространени във всички основни единици. Лесът осигурява основния материал за дълбоката почва в около половината от лозята, варовито-доломитни в различни пропорции. Неогеновите находища в басейна на Моласе и Виенския басейн поддържат около една трета от лозята. Освен местно формирани мергели и пясъчници, конгломерати и варовик Лейта, тук е доминираща рохкава скала. Съставите варират от глинеста тиня върху пясък до чакъл и камъчета във всички възможни смеси и могат също да се различават значително по отношение на съдържанието на карбонати. Малко над 6%т от лозята растат в почви, лежащи върху кристалната скала на Бохемския масив. Преобладават киселинният гнайс, гранит и гранит. Особено в последователността на често схистичните парагнейси, човек се сблъсква с често редуване между амфиболитни легла и по -малко разпространени слоеве мрамор.
More wines of this region