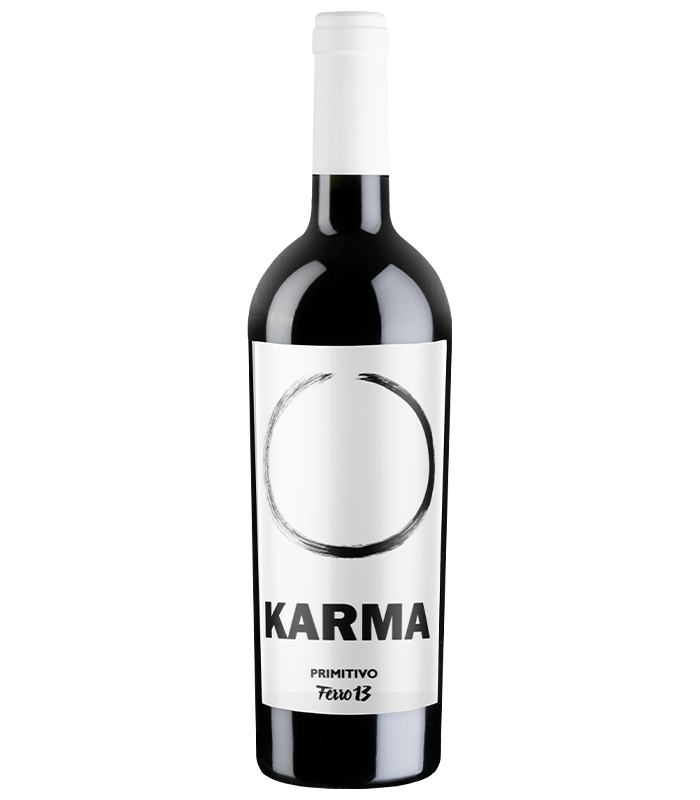 Karma Primitivo 2020 Ferro 13 2020
In stock - delivery within 24 hours on working days for Sofia.
Art. # 3977
The lovely Karma, the wine that crowns the Ferro 13 project, is a warm and southern Primitivo that has gathered the sun of Puglia! It is exciting, velvety-soft, noble and serious. Here's a little more about it:
The grapes are harvested from different parcels and vinified separately, in different temperature-controlled stainless steel tanks where fermentation takes place. The wine is then separated from the solid parts and transferred to tanks for the second, malolactic fermentation. The most difficult part is the blending of the wine from the different parcels to produce this splendour.
The wine will captivate you with its spicy notes and variety of aromas that range from fruity to floral. A magnificent, southern wine from the heart of Puglia.
Glass

Serving Temperature

Cellar temperature
Food pairing
Red Meats
Hard Cheese
Roasted Vegetables
Maturity
Ready, but will improve
More of the same producer
More about this wine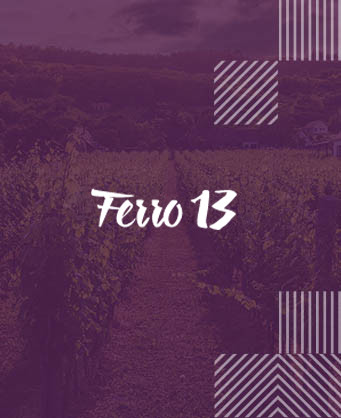 Ferro 13
Ferro13 is an atypical winery, the work of like-minded people, gathered by their strong passion for wine and creativity. Alberto is a cosmopolitan, always smiling, wine enthusiast with a mission to serve customers. Federico, innovative, persistent and purposeful, dreaming of Sauvignon in a transparent bottle. Marco - an expert in the production of quality wines, Gabriele - a social hipster, for whom wine is drunk only in company and Alberto - an energetic connoisseur with a fine palate and a rich wine culture. Each Ferro13 wine has a history and presents the people and beauty of Italian wine from northern to southern Italy.
All wines of the same producer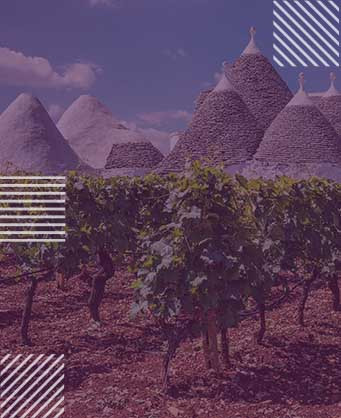 Puglia
Пулия, известна още като Апулия, е дълга, тясна област, обхващаща петата на ботуша в Южна Италия. Puglia е основен производител както на винено, така и на трапезно грозде. Името му идва от a-pulvia или "липса на дъжд" на римски. Тероарът е повлиян от слънчев, топъл средиземноморски климат с бриз от Адриатическо море и плодородна почва, богата на варовик. Виненият регион Пуглиан е разделен на три подрегиона: Фоджа на север, Бари и Таранто в центъра и Бриндизи и Лече на юг. След Венето Пулия е свързана със Сицилия като вторият по големина винарски регион в Италия. Районът на Апулия е предимно дом на производители на грозде, а не на винопроизводители. Има обаче винари, които произвеждат качествени вина в Пулия в по -малки количества. В допълнение към гроздето, Puglia произвежда 40 % от италианския зехтин. От гледна точка на тероара, Puglia разполага със страхотен набор от естествени инструменти, които помагат за насърчаване на плодородния растеж. Горещият средиземноморски климат, постоянното слънчево греене и понякога морски бриз създават почти перфектна среда за лозарството. Геологията на региона показва пристрастие към кредавия варовик под слоеве от богати на желязо четвъртични отлагания, най-видими в почвите около тарантинските хълмове Colline Joniche и близо до Martina Franca и Locorotondo в долината на Итрия. Сега районът започна да се отърсва от репутацията си на плоски, силно алкохолни купажни вина, Puglia има възможност да съблазни винения свят с концентрирани, мастилено червени вина, които да съперничат на най -добрите от Австралия и Южна Америка.
More wines of this region