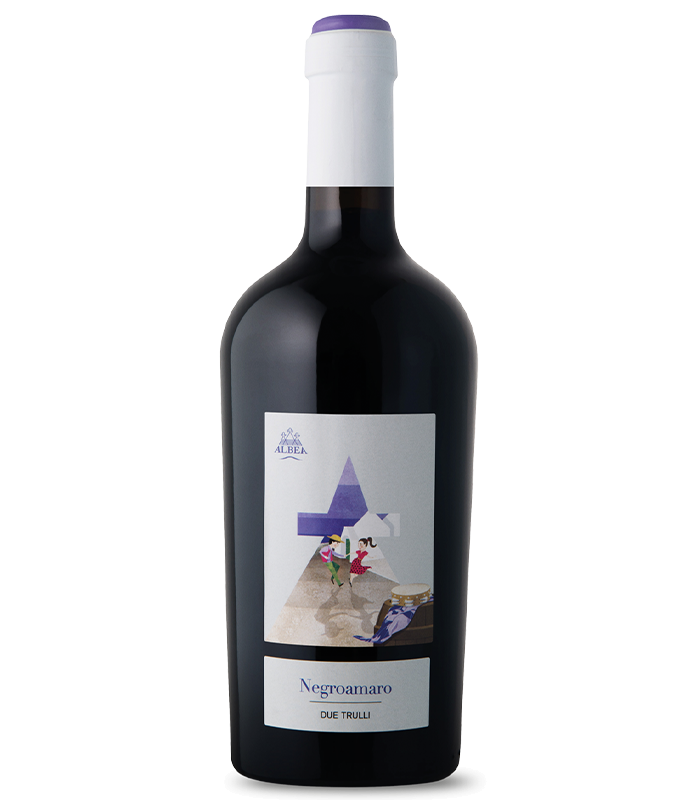 Albea Negroamaro Due Truli 2021
Out of stock
Art. # 4065
Cantina Albea's location in a tourist town of course helps the winery, which has a museum attached to it as well as a hotel part, but more importantly for us they have focused on grape varieties typical of the region. Of the reds these are Primitivo, Nero di Troia and Negroamaro. They have 52 hectares of their own vineyards and produce around 120 000 bottles a year.
Negroamaro Due Trulli is a fresh but spicy red wine with good bottle ageing potential. Excellent paired with raw-cured appetizers, grilled meats and all types of flavorful cheeses.
Profile
Fruit

Body

Dryness

Tanins

Freshness

Alcohol
Glass

Serving Temperature

Cold
Food pairing
Red Meats
Raw Dried Meats
Hard Cheese
More of the same producer
More about this product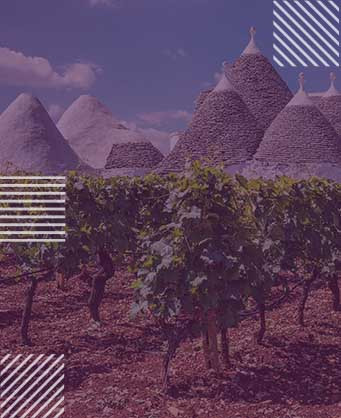 Puglia
Пулия, известна още като Апулия, е дълга, тясна област, обхващаща петата на ботуша в Южна Италия. Puglia е основен производител както на винено, така и на трапезно грозде. Името му идва от a-pulvia или "липса на дъжд" на римски. Тероарът е повлиян от слънчев, топъл средиземноморски климат с бриз от Адриатическо море и плодородна почва, богата на варовик. Виненият регион Пуглиан е разделен на три подрегиона: Фоджа на север, Бари и Таранто в центъра и Бриндизи и Лече на юг. След Венето Пулия е свързана със Сицилия като вторият по големина винарски регион в Италия. Районът на Апулия е предимно дом на производители на грозде, а не на винопроизводители. Има обаче винари, които произвеждат качествени вина в Пулия в по -малки количества. В допълнение към гроздето, Puglia произвежда 40 % от италианския зехтин. От гледна точка на тероара, Puglia разполага със страхотен набор от естествени инструменти, които помагат за насърчаване на плодородния растеж. Горещият средиземноморски климат, постоянното слънчево греене и понякога морски бриз създават почти перфектна среда за лозарството. Геологията на региона показва пристрастие към кредавия варовик под слоеве от богати на желязо четвъртични отлагания, най-видими в почвите около тарантинските хълмове Colline Joniche и близо до Martina Franca и Locorotondo в долината на Итрия. Сега районът започна да се отърсва от репутацията си на плоски, силно алкохолни купажни вина, Puglia има възможност да съблазни винения свят с концентрирани, мастилено червени вина, които да съперничат на най -добрите от Австралия и Южна Америка.
More wines of this region