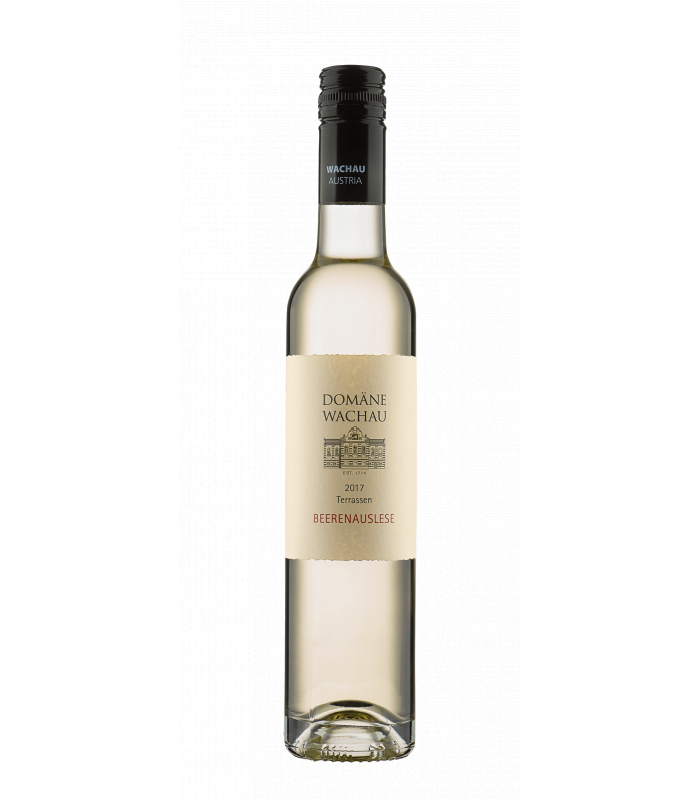 Domäne Wachau Beerenauslese Terrassen 0.375ml 2017
In stock - delivery within 24 hours on working days for Sofia.
Art. # 0432
A sweet and elegant wine, in the coupage of which each variety contributes to its unique character. The Riesling has a delicate and fruity character, the Rivaner (Muller-Thurgau) has freshness and finesse, and Pinot Blanc gives complexity and structure.
Alc. 10%
Profile
Fruit

Body

Sweetness

Freshness

Alcohol
Variety
Flavours
Apricot
Honey
Green Spices
Tropical Fruits
Glass

Serving Temperature

Ice Cold
Food pairing
Desserts
Chocolate
Fruits
More of the same producer
More about this wine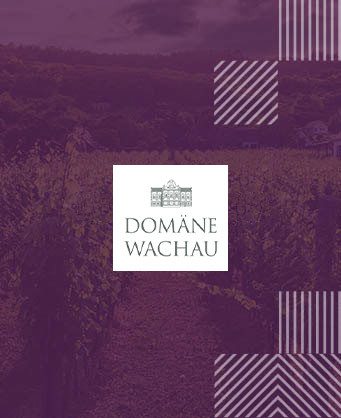 Domäne Wachau
The Wachau Valley is in Austria, west of Vienna, along the Danube. Nearly 440 hectares of vineyards are grown by members of this cooperative, which is 30 percent of the entire Wachau district. These vineyards are located on steep terraces, reinforced with old stone walls and are declared part of the world cultural heritage. Famous names such as Achleiten, Kollmitz, Loibenberg and Tausend-Eimer-Berg are part of the Domäne Wachau vineyards and make it the only wine cellar with wines from all the most prestigious places in the region. Domäne Wachau strives for the highest quality and, as a member of the Vinea Wachau Nobils Districtus, produces wines from the Steinfeder, Federspiel and Smaragd categories. The grapes are harvested from their own vineyards and the purchase of grapes, must or wine outside Wachau is not allowed. Today, the winery is one of the ten best producers of white wine in Austria.
All wines of the same producer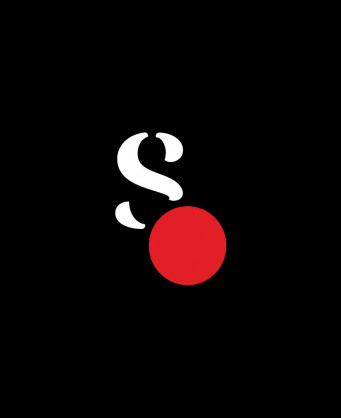 Riesling
Riesling is an aromatic white grape variety that produces wine in the entire range - from botrytized sweet (one of the best in the world) to dry and semi-dry varieties, with captivating aromas of citrus and stone fruits, as well as the typical petroleum aroma, which in certain terroir appearances can dominate sensitively. Riesling's homeland can be said to be the valleys of the Rhine and Moselle rivers in Germany - the variety likes cooler weather. Naturally, here are the main wine regions of the country (Moselle, Rheinhessen, Rheingau, Pfalz). The vineyards are located on the steep hills, making mechanisation difficult, so here the viticultural activities are mainly manual. The wines from these regions are fresh and with a pronounced acidity. However, Riesling in Germany is by no means the main variety, in fact another is the wine region in which this variety is most common - and this is Alsace in France (or Elsaß in German). Unlike the German Riesling, the French Riesling is more saturated and lush due to the specifics of the microclimate there - the Vosges Mountains provide protection from northern winds and cold, and the sun is more generous in this southern region. Outside of these countries, perhaps Austria also presents itself with an interesting reading of this often called king of white varieties, and some countries of the New World successful experiment with it as well.
More wines of the same variety