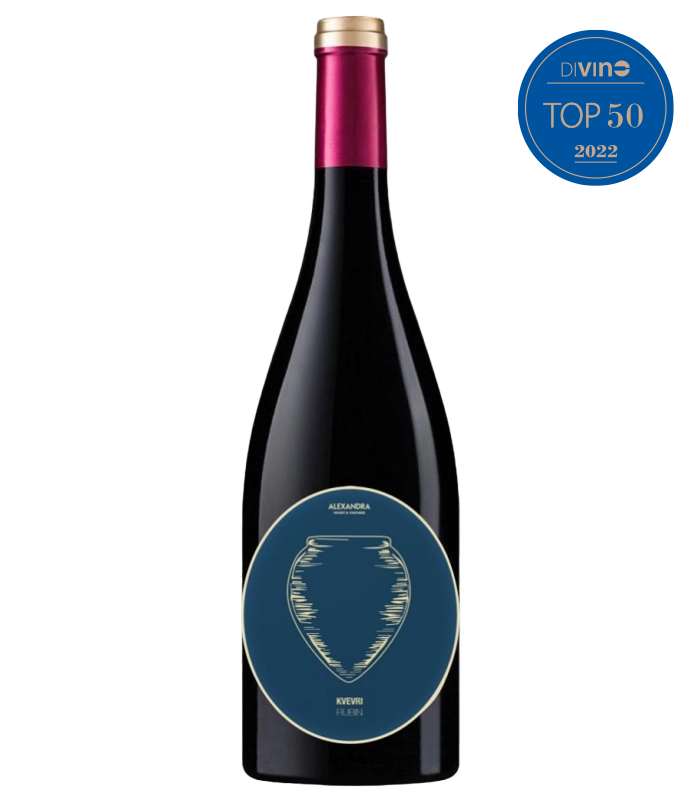 Alexandra Kvevri Rubin 2020
In stock - delivery within 24 hours on working days for Sofia.
Art. # 4076
The wine is vinified in large clay tanks known in Georgia, from where they were purchased as KVEBRI. Kvevri are made of clay and have been used for wine production and storage since ancient times (since 8000). They are oval in shape and have a capacity of 2500 litres. According to Caucasian tradition, they are buried in the ground, as is the case here for Alexandra KVEVRI RUBIN, where the temperature is constant. The kvevri are produced by hand, requiring a lot of work and patience. The craft of making kvevri is handed down from father to son. The method of vinification in quavers was declared a UNESCO World Heritage Site in 2013. Clay is a neutral, living and breathable material that allows the wine to develop without burdening it with external aromas not derived from the grapes, as is the case with oak, and without suffocating it, as with steel. The maintenance and hygiene of quavers requires a great deal of care and manual labour, but unlike wood, clay does not age or change its characteristics. Vinification by this method produces extremely interesting results. It is made with long maceration and fermentation - the grapes, together with the solid parts, are put into quavers and sealed with clay immediately after hand-picking. Fermentation is spontaneous, without the addition of yeasts and enzymes. The wine was removed from the vats in March 2021. No sulphites were added until bottling in May 2021.
More of the same producer